19th Annual Golf Tournament & Silent Auction
April 23, 2018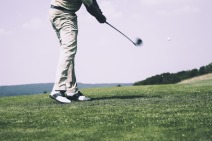 For 19 years, the Mann's Golf Tournament has raised over one million dollars in support of the Mann's education and community engagement programming. Each year, the Mann reaches over 30,000 underserved children in the greater Philadelphia region with high-quality, culturally-diverse programs that engage them in the arts and expand their horizons through music and the performing arts. Don't miss your chance to play on the exclusive Wissahickon or Militia Hill courses at the Philadelphia Cricket Club—all for a great cause!
Not a golfer?
"Get on the Bus" Sponsorship
$500
Listing in the Mann's 2018 Program Book
Company name displayed on the Mann Bus Sign, present in the Donor Terrace & Garden for the entire 2018 season
Donate at this Level
Beginning at 5:00 p.m., join us for cocktails, dinner, and the silent auction following the tournament at the Philadelphia Cricket Club!
Donate at this Level
For $650, become a "Get on the Bus" sponsor and receive two (2) Clubhouse tickets
Redeem This Offer
More Information
For more information or to participate in this year's tournament, contact Lucy Cumberland, Manager of Special Events, at (215) 546-7900 Ext. 112 or 
lcumberland@manncenter.org
.