The Mann is located in Fairmount Park and is easily accessible by public transportation, car, rideshare, or bike.
Location Information
Mann Center for the Performing Arts
5201 Parkside Avenue, Philadelphia, PA 19131
The Mann Center encourages patrons to arrive early, as traffic conditions vary for all performances. Gate time will be listed on each individual event page. Please check local traffic reports before traveling to the Mann.
Parking
Parking is FREE.
The Mann does not accept any liability for theft from or damage to vehicles while parked in any parking lot.
Parking is on grass and our parking attendants are readily available to assist you with finding open spaces
The main parking area is clearly signed and accessible off Avenue of the Republic
Parking at the upper level is limited and only available for select events
Dropping someone off before you park? Our friendly staff will direct you to our drop-off location at the South Gates, then direct you to a parking spot.
Want upgraded parking? Become a Member of the Mann and enjoy upgraded parking in our VIP lots, along with other great benefits.
Bicycle parking is available on campus! There is plenty of bike rack space to the left of the South Gates.
Public Transit
Go green and take SEPTA's Mann Loop bus! The Mann Center Loop bus departs from 19th & Locust and has 8 to 12 stops on the way to the Mann. Return buses depart from the Crawford Circle drop-off at the Mann 30 minutes after shows.
You pay for The Mann Loop the same way you would for any other SEPTA ride. Whether you use your SEPTA Key (loaded with a pass or Travel Wallet) or cash, you're good to go on the Loop! Senior Citizens ride FREE with a SEPTA Key Senior ID Card! And all kids under 12 ride FREE!
Please note: The SEPTA Loop Bus is not available for every concert, and does not run for afternoon events or for shows that begin before 6PM. Contact SEPTA or check their website for the Mann Loop schedule.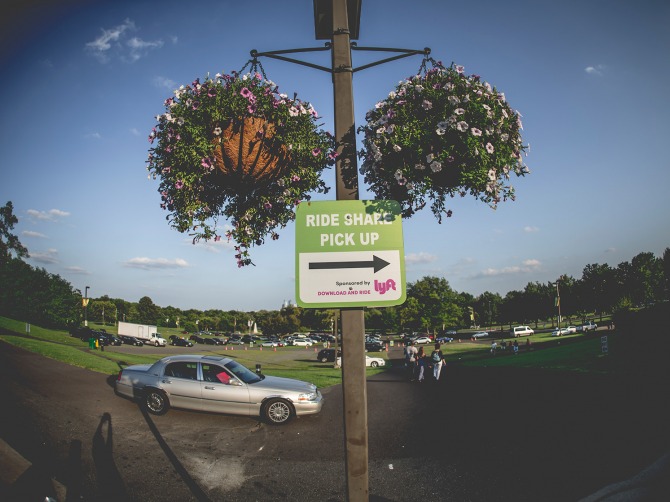 Rideshare
The Mann has a dedicated rideshare drop-off and pick-up location at Crawford Circle. Please view or consult your rideshare app for an exact pin location to meet your driver.