Blog
From the Vault: World Premiere of Samuel Barber's Overture to the School for Scandal (1933)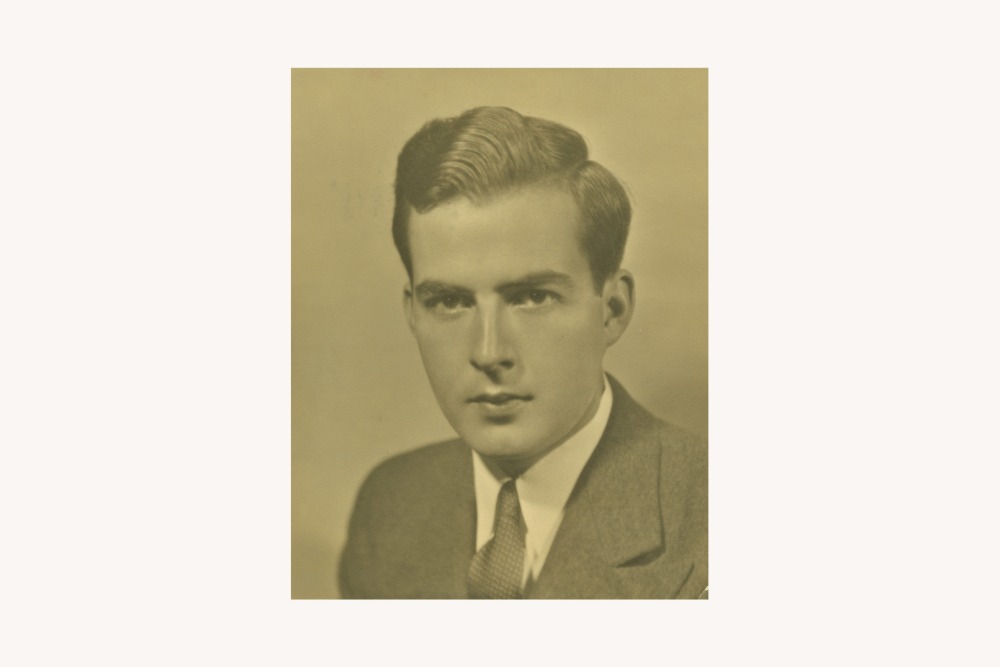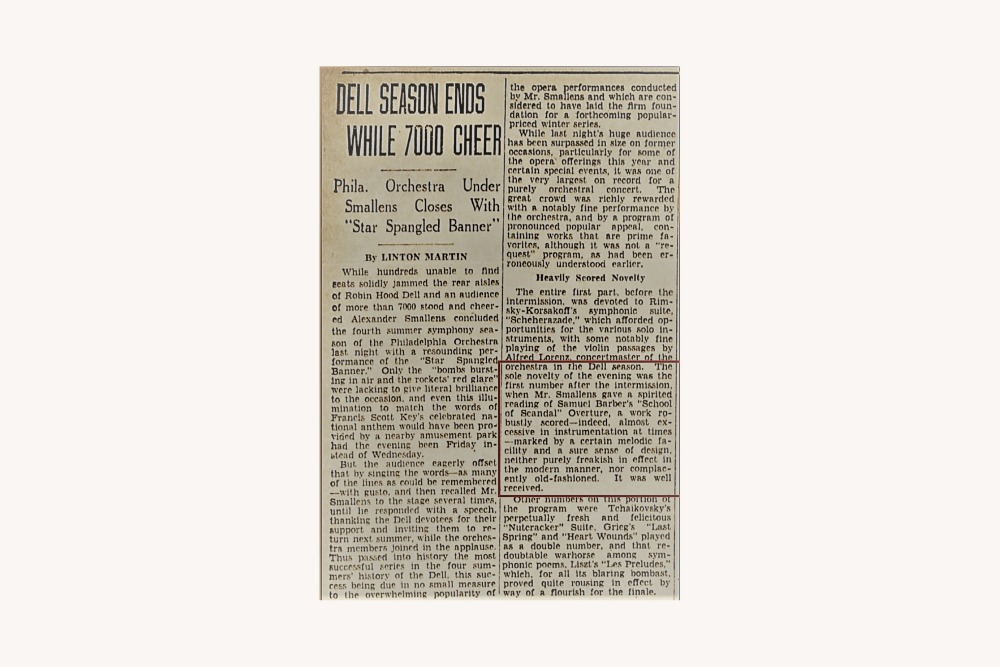 MANN MUSIC ROOM: VAULT
Blog Entry by Jack McCarthy, Historian, The Mann Center for the Performing Arts
The Mann Center traces its history to the Robin Hood Dell, which opened in 1930 in East Fairmount Park as a summer home for The Philadelphia Orchestra. In 1976 the organization moved to a new venue in West Fairmount Park. Originally called Robin Hood Dell West, it was later renamed the Mann Music Center in honor of its longtime director and benefactor Frederick Mann, and subsequently renamed the Mann Center for the Performing Arts.
---
On August 30, 1933, the final concert of its fourth season at the Robin Hood Dell, The Philadelphia Orchestra gave the world premiere of a piece by a young local composer who would go on to become one of the greatest American composers of the twentieth century. The composer was twenty-three-year-old Samuel Barber, who was born and raised in West Chester, Pennsylvania, just outside of Philadelphia, and who was then studying piano, voice, and composition at Philadelphia's prestigious Curtis Institute of Music. The piece was Overture to the School for Scandal, Barber's first orchestral composition. Inspired by the late eighteenth-century English comedic play, School for Scandal, Barber's eight-and-a-half-minute Overture was not written for a particular production of the play, but as Barber himself described it, was "a musical reflection of the play's spirit." 
Barber completed the Overture in 1931 while at Curtis. Much to his consternation, he could not interest Curtis' conductor, the great Fritz Reiner, in performing it. Two years later, however, Barber received a $1,200 composition prize for the piece from Columbia University, which allowed him to spend the summer of 1933 studying in Europe. Thus, he did not get to hear the Overture's 1933 premiere at the Robin Hood Dell—his first orchestral piece to be performed by a major orchestra—as he was in Italy, with fellow Curtis schoolmate and romantic partner Giancarlo Menotti. In fact, Barber did not get to hear one of his orchestral compositions played in person until two years later, when the New York Philharmonic premiered his tone poem, Music for a Scene from Shelley, also inspired by a literary work, at Carnegie Hall by in 1935.
By then Barber was widely recognized as an important new American composer and his symphonic works began appearing on programs throughout the United States and Europe. His Adagio for Strings, written in 1936 and premiered in 1938, is one of the most beloved and frequently performed pieces in the symphonic repertoire. In addition to his orchestral music, many of his vocal and chamber works have become standards of the classical repertoire as well. Barber's works have been performed many times at the Mann Center and its predecessor, the Robin Hood Dell, and the latter lays claim to the world premiere of his first orchestral work.