Blog
From the Vault: Inaugural Robin Hood Dell Concert (1930)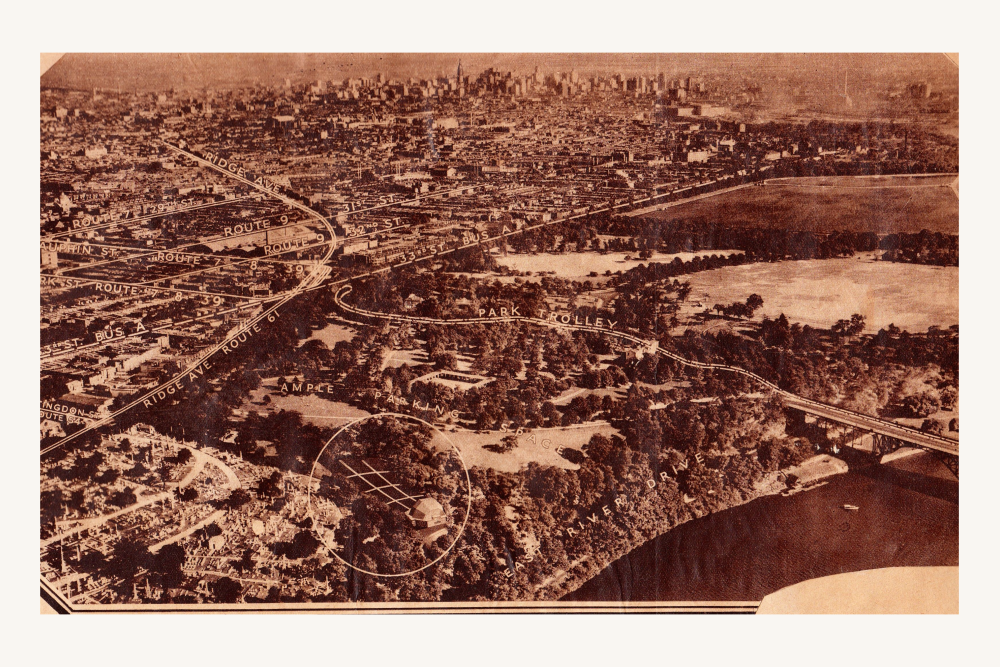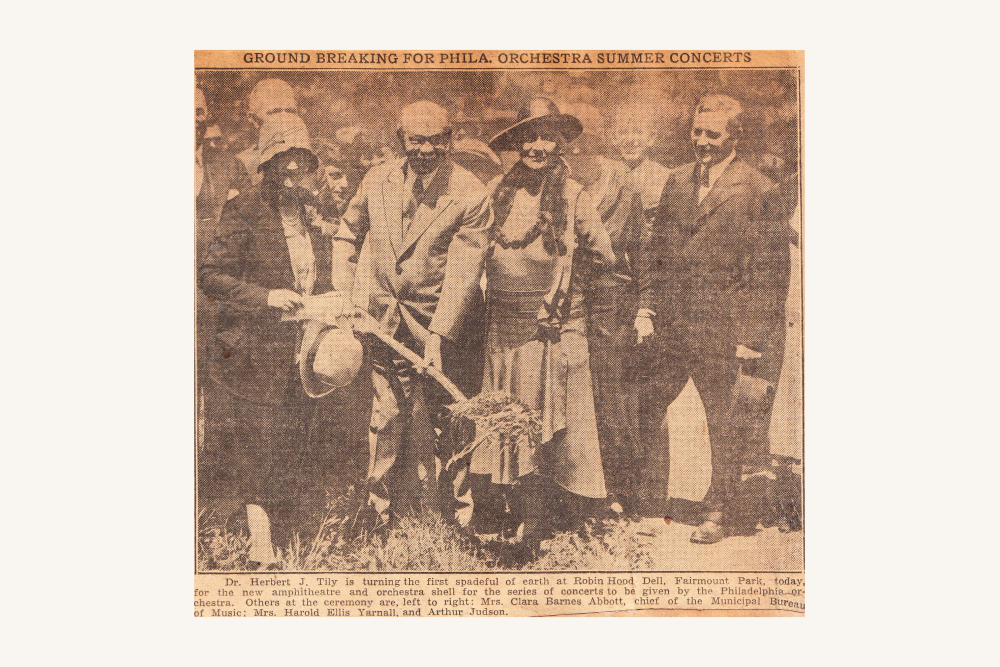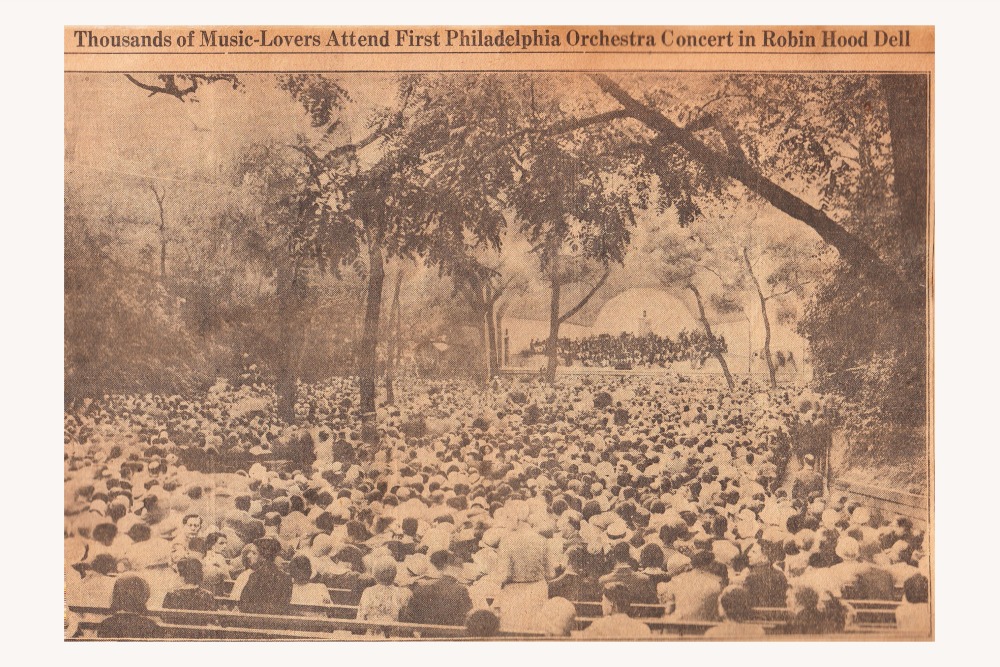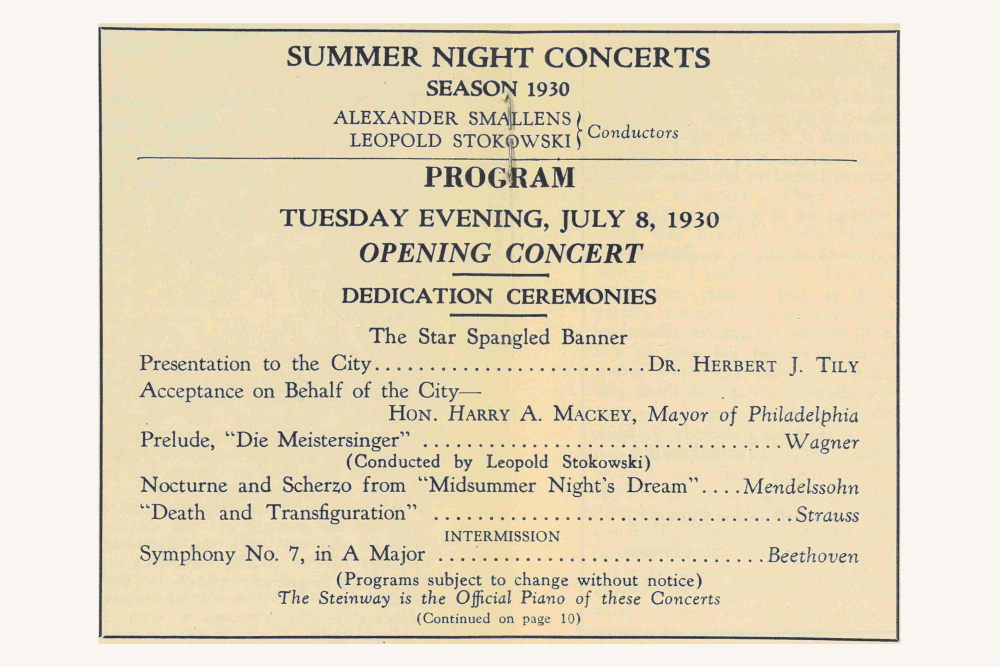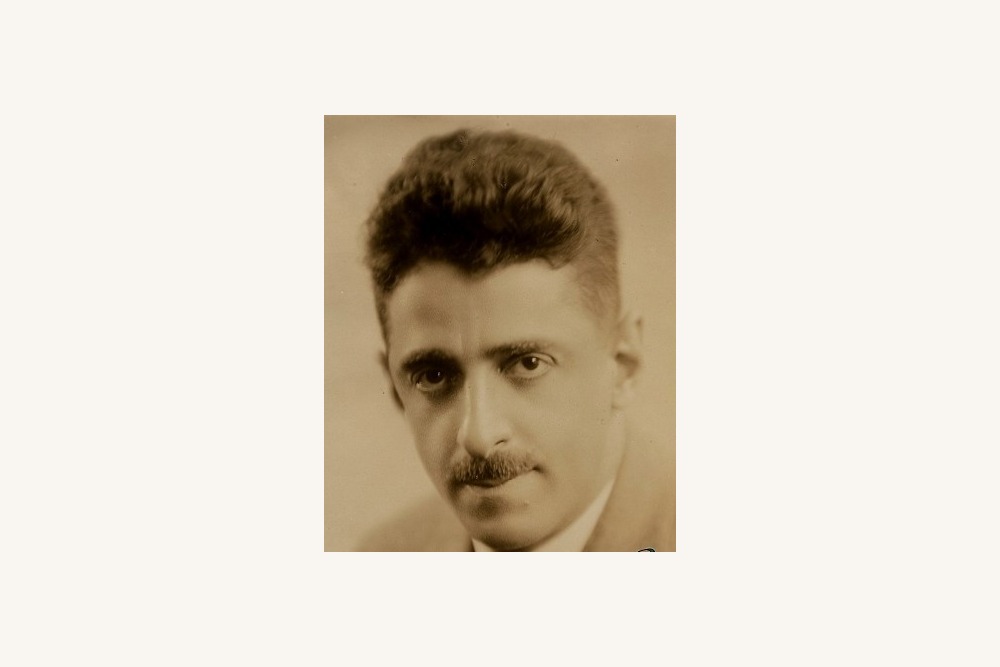 MANN MUSIC ROOM: VAULT
Blog Entry by Jack McCarthy, Historian, The Mann Center for the Performing Arts
The Mann Center traces its history to the Robin Hood Dell, which opened in 1930 in East Fairmount Park as a summer home for The Philadelphia Orchestra. In 1976 the organization moved to a new venue in West Fairmount Park. Originally called Robin Hood Dell West, it was later renamed the Mann Music Center in honor of its longtime director and benefactor Frederick Mann, and subsequently renamed the Mann Center for the Performing Arts.
 
---

Efforts to create an outdoor concert venue as a summer home for the world-renowned Philadelphia Orchestra began in earnest in the late 1920s. Spearheaded by local music organizations and civic leaders and coordinated by a new city agency, the Philadelphia Municipal Bureau of Music, the initiative was designed to make symphonic music available to a wider audience than those who had the means to attend concerts in the Orchestra's regular season home in the Academy of Music, as well as to provide year-round employment for Orchestra musicians who were usually off in the summer months.
By early 1930 there was widespread community support for the initiative and events moved rapidly. A non-profit Philadelphia Summer Concerts Music Association was established in April 1930 and shortly thereafter a natural amphitheater site was selected on the east bank of the Schuylkill River in Fairmount Park. The area was known as "Robin Hood Dell," which became the name of the new venue. Groundbreaking was on June 2nd and "the Dell" was ready for its inaugural concert on July 8th. Leopold Stokowski, The Philadelphia Orchestra's famous music director, was scheduled to conduct the opening piece and then hand the program over to assistant conductor Alexander Smallens.  Stokowski  had to cancel at the last minute due to a family illness, however, so Smallens led the entire program.
Some 12,000 attended the inaugural concert. Following opening remarks and playing of the "Star Spangled Banner," the program commenced with the Prelude to Richard Wagner's "Die Meistersinger," followed by the Nocturne and Scherzo from Felix Mendelssohn's "Midsummer Night's Dream" and Richard Strauss' Death and Transfiguration, and concluded with Ludwig van Beethoven's Symphony No. 7. As reported in the local papers, both the concert and the venue received high praise. The season ran for eight weeks—July 8th to September 1st—with performances seven nights a week. Alexander Smallens conducted most of the concerts, with occasional appearances by guest conductors. The first season was a great success, marking the beginning of a ninety-year tradition of concerts under the stars at the Robin Hood Dell and its successor venue, the Mann Center for the Performing Arts.