News
Here's How a Philadelphia Music Camp is Preparing Young Musicians for the Future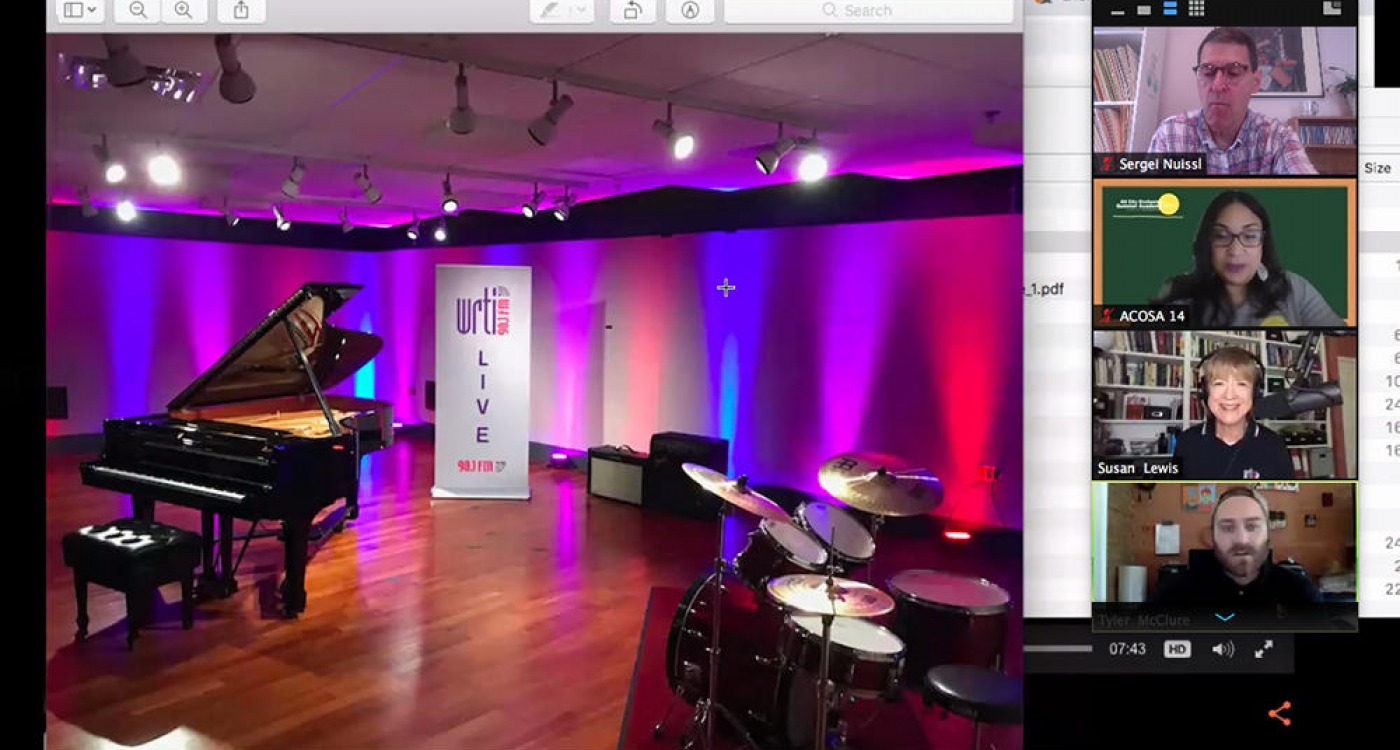 All City Orchestra Summer Academy (ACOSA)  is  teaching kids not only music, but the technology they'll need to share their music in 2020 and beyond.  "The world is changing and it's not going to go back to the old way anytime soon," says the Philadelphia Orchestra's principal timpanist Don Liuzzi, who led Philadelphia's All City High School Orchestra for 10 years, and continues to work with the ensemble.
Last summer, ACOSA launched its two week camp at the Mann Center fof the Performing Arts with 60 kids from Philadelphia middle and high schools, offering in-person sectionals, workshops, rehearsals and a final concert on the stage of the Mann. 
ACOSA is co-presented by The School District of Philadelphia, The Philadelphia Orchestra, Project 440, and the Mann, where Naomi Gonzales is the VP of Education and Community Engagement. "The big goal [last summer] she says, was to address the "summer slide" - "the loss of learned skills through the school year. … Having this experience allows the students within the arts and music education to retain and even to grow."
This summer, ACOSA is prompting even more growth in new ways.  The whole academy, which runs from July 20th to July 27th, is virtual, with sessions on Zoom. 
Liuzzi is excited about the way the ACOSA program has adapted, teaching kids how to use technology to practice and record themselves playing their instruments. "We're really focusing on how to play with a click track, and how to make a visual and audio recording from their homes. This is a prototype the students need to learn about."
Here's an interview with Don Liuzzi, from July 16th, as the camp was gearing up to start.  
Each student has been equipped at home with a laptop, and "Camp in a Bag," which includes among other things, T-shirt, notebook for composing, and earbuds with a microphone—important for recording themselves on their cell phones.
The Philadelphia Orchestra connection is still strong:  All City Orchestra's music director is now Philadelphia Orchestra bass player Joe Conyers, who followed Liuzzi's tenure. Both men are very involved in this year's virtual version of the summer program. "We're being sectional coaches, doing masterclasses and sectionals like last summer," says Liuzzi "But it's all on zoom. Then we actually help in making the final video with Yannick [Nezet-Seguin] conducting!"
Check out the final performance, premiering August 11th at 11 AM, on the Mann's Facebook page.