Press Release
THE MANN APPOINTS TWO NEW BOARD MEMBERS: PAUL LANCASTER ADAMS AND PATRICK MCLEAN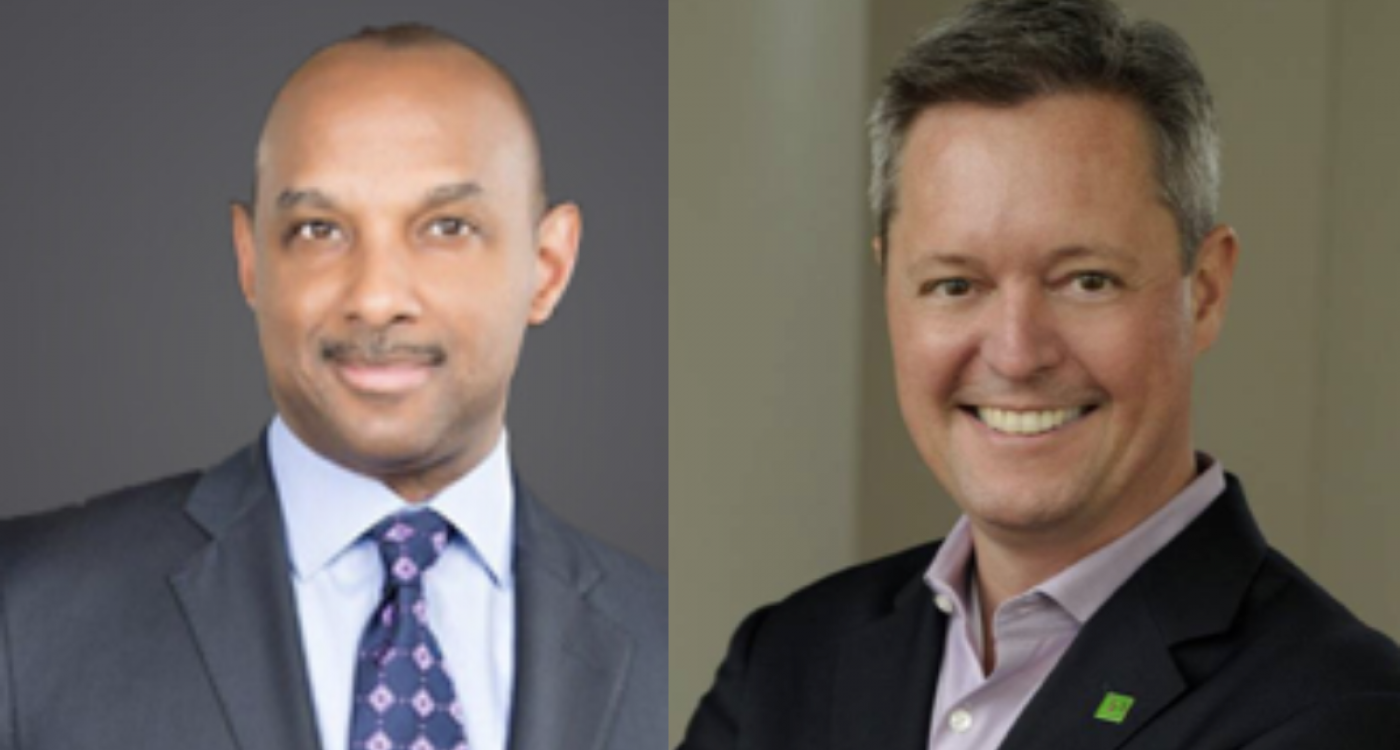 PHILADELPHIA (July 30, 2019) – The Mann Center for the Performing Arts is pleased to announce that Paul Lancaster Adams and Patrick McLean were appointed to the board of directors.  Adams is a labor and employment lawyer with Ogletree Deakins and McLean is the executive vice president and chief marketing officer at TD Bank.
"Our board continues to grow in strength and expertise, and we are so pleased to add these two talented gentlemen to our board of directors at the Mann," said Catherine M. Cahill, president and CEO.  "Both Paul and Patrick will contribute important skills and insights for the governance of the Mann, and have a passion for ensuring the Mann continues to be an essential part of the cultural fabric of Philadelphia and the region."
A nationally recognized labor and employment lawyer with Ogletree Deakins, Adams has a strong in-house and outside counsel background, bringing a unique and practical perspective to issues critical to the modern workplace through counseling, negotiation and litigation. He represents employers as lead counsel in federal and state court employment litigation, class and collective actions, labor arbitrations and administrative proceedings. Adams has served, and continues to serve, in firm leadership roles to include firm-wide Management Committee, Office Managing Shareholder, National/International Client Services Committee and the firm's Diversity and Inclusion Steering Committee. Prior to joining Ogletree Deakins, Paul served as Associate General Counsel and Chief Employment Litigator for Microsoft Corporation. Adams is involved in numerous civic and charitable activities including, but not limited to, UNCF's Leadership Council and formerly on the Governing Board of Directors for Big Brothers Big Sisters Independence Region.
"Giving back and helping the local community has always been a passion of mine," said Adams. "I look forward to serving on the Mann's board and providing my time and talents to support the Mann's tireless efforts to bring arts education into Philadelphia's underserved communities and schools."
McLean is executive vice president and chief marketing officer at TD Bank, based in Cherry Hill, N.J. In this role, he oversees brand marketing, corporate and public affairs and integrated marketing efforts in the U.S. He drives the company's corporate positioning, marketing campaigns, public relations, social media and field and retail marketing programs to ensure strong connections with customers, in addition to internal communications and community relations efforts, including the TD Foundation. He was previously senior vice president, head of brand and product marketing at TD before becoming CMO. McLean has a Master of Business Administration from the University of Toronto and a Bachelor of Commerce from Queen's University. He currently lives in Haddonfield, N.J., with his wife Kelly and son Michael.
"Throughout my career, I have always recognized the importance of education and believe in the Mann's efforts to engage the community through innovative and collaborative educational programming designed for the next generation of Philadelphians," said McLean. "I truly look forward to serving on the board of this outstanding organization."
Both Adams and McLean join an active board of dedicated trustees who are engaged and committed to furthering the Mann's mission and strategic vision.  
About the Mann
As one of the foremost outdoor music centers in the country, the Mann, a leading non-profit organization, has a historical legacy of artistic excellence as a world-class entertainment destination presenting premier artists in association with AEG Presents. Each summer season, renowned symphony orchestras, iconic rock stars and the latest touring artists in indie rock, hip hop, R&B and pop take the stage here. The Mann is the summer home of The Philadelphia Orchestra and has presented critically acclaimed performers in every decade since the 1930s. Located in the heart of Philadelphia's Fairmount Park, the Mann hosts more than 200,000 visitors annually. Signature concert experiences are surrounded by Philadelphia's stunning skyline and include seats beneath the Mann's acoustically acclaimed TD Pavilion at the Mann; picnics, blankets and music under the stars on its great lawn; and dining in Crescendo, the venue's spectacular tented restaurant.  For more information, visit www.manncenter.org.