News

Phish Conclude Two-Night Sweep at The Mann in Philadelphia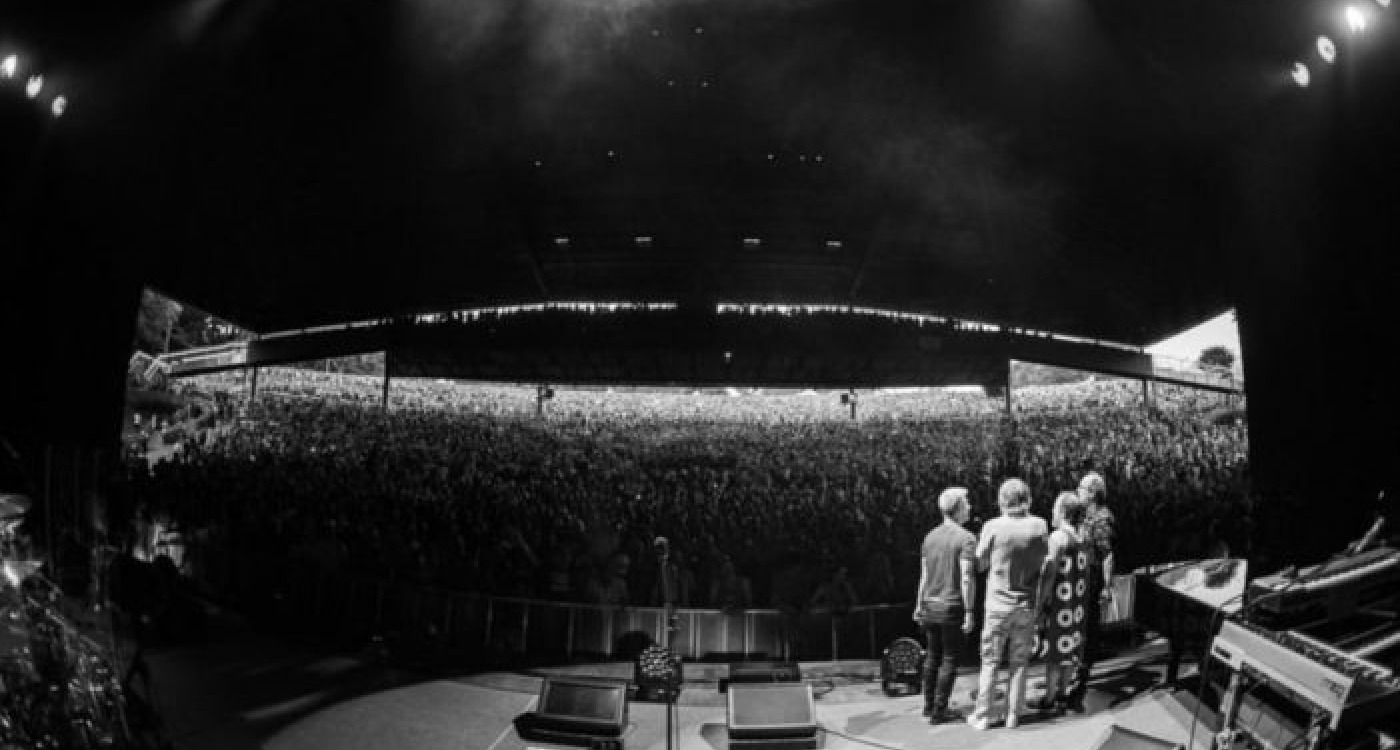 Photo Credit: Rene Huemer
(via JamBands.com)
Phish concluded their two-night run at TD Pavilion at The Mann in Philadelphia on Wednesday night. The performance saw the four-piece explore a vast range of instrumental depths and peaks in front of a packed audience. Last night's show got underway with a weather-appropriate "Steam" as temperatures rose past 90° in The City of Brotherly Love.
The night's first song melted into an extended "Runaway Jim," which contained a "Nellie Kane" tease led by Trey Anastasio. A summer tour debut of "Tela" arrived before a jammed-out take on "Kill Devil Falls." Then, the ensemble worked their way through 1996's "Theme From The Bottom," off their sixth studio album, Billy Breathes.
The first set continued with "Birds of a Feather," followed by a tour debut of "I Didn't Know," last performed during Phish's 2021 Atlantic City, N.J. run. Next, the band delivered their shortest number of the night, "I Didn't Know," which clocked in at under five minutes before they moved into "Funky Bitch" and closed the set on "Split Open and Melt."
Phish's second set got underway with five song sequence that bled from one number to the next. They began with "AC/DC Bag" into "Soul Planet" and "Simple" before moving into "Light" and eventually capping the monstrous segue with "Party Time." For the final two songs of the set, the band performed "Lonely Trip" before concluding with "David Bowie," which included an "In Memory of Elizabeth Reed" Allman Brothers Band tease by Anastasio.
For the night's encores, Phish returned to the stage to play a segued pairing of "Waste" into "Loving Cup" to cap off their two-night stand in Philadelphia. The band will descend upon Bethel Woods Center for the Arts following last night's performance. There, they'll perform a two-night stand that begins with a sold-out show on July 22.
Read the full review at JamBands.com.