News
Philadelphia Orchestra calls off its summer at the Mann Center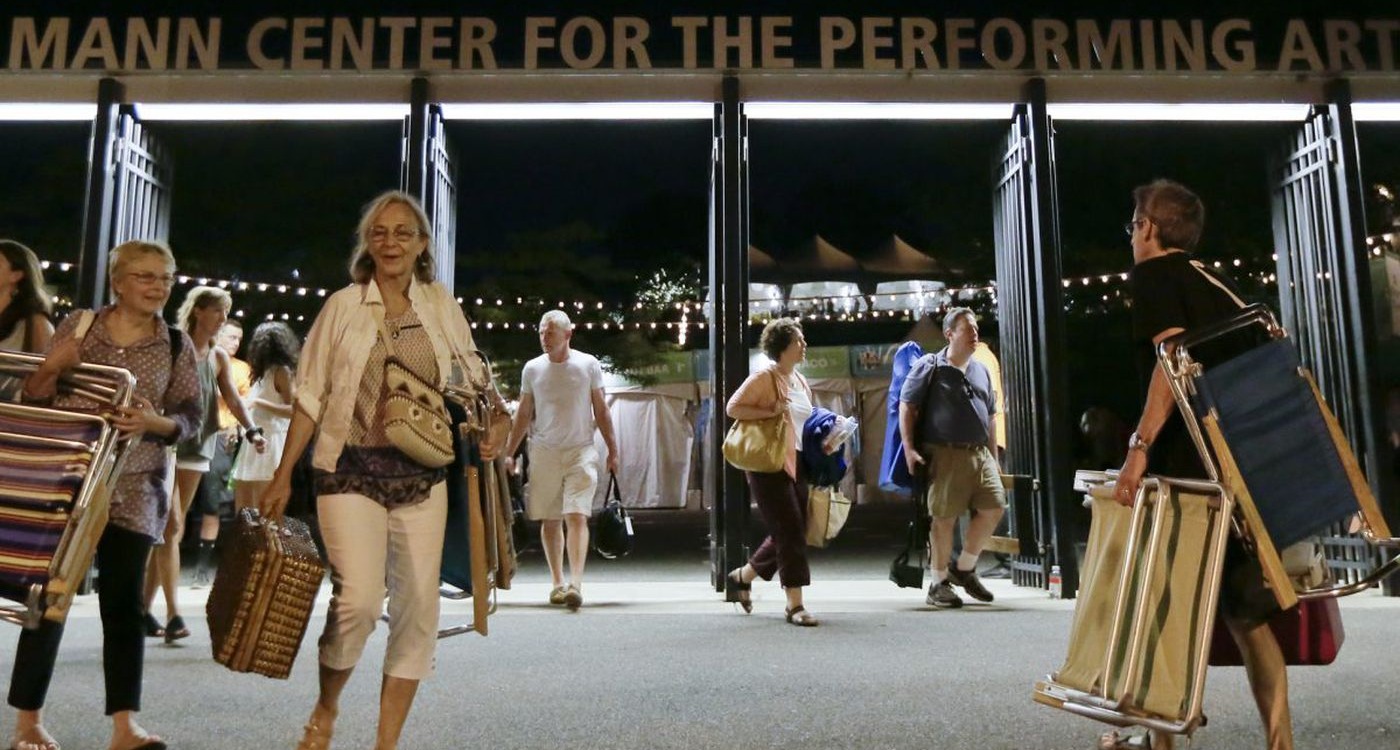 ELIZABETH ROBERTSON
by Peter Dobrin and Dan DeLuca | The Philadelphia Inquirer
Citing the coronavirus pandemic and the need for social distancing, the Mann Center and the Philadelphia Orchestra have called off all of the orchestra's planned concerts at the venue this summer.
The Roots Picnic (moved to Aug. 1) and Hoagie Nation with Hall & Oates (Sept. 4) remain on the venue's schedule, although some May and June pop shows have been canceled.
The orchestra's six-concert series, set to begin July 21, was to include a side-by-side concert with the National Youth Orchestra, an evening with Leslie Odom Jr., live performances to the movies Harry Potter and the Order of the Phoenix and Star Wars: Return of the Jedi, the annual Tchaikovsky "spectacular," and a Cirque Musica show of circus performers and live music.
With health and safety in mind, the Mann "evaluated every scenario you can imagine with the hope of being able to host the Philadelphia Orchestra for its annual summer residency at the Mann," said Catherine M. Cahill, the Mann's president and CEO, in a statement. "The challenge of our current situation is that there remain so many uncertainties, but what it comes down to is, there is no good solution for social distancing a full orchestra ensemble on stage."
In addition, though it is no surprise, the orchestra has canceled the rest of the 2019-20 season in Verizon Hall. It had already canceled all events through June 7, but now has scrapped its live-orchestra-to-film performances of Up on June 11 to 13, postponed its June 23 concert with Phish's Trey Anastasio until a later date, and canceled its June 25-27 Bugs Bunny concerts.
The orchestra also will not appear for its residency in Vail, Colo., this summer. The Bravo! Vail music festival Thursday announced that it was canceling this year's iteration of the summer series, which was also to have included appearances by the New York Philharmonic and other orchestras.
Not yet clear is whether the Philadelphia Orchestra will be able to return this August to the Saratoga Performing Arts Center in upstate New York.
Orchestra president Matias Tarnopolsky called the prospect of an entire summer without a live Philadelphia Orchestra concert "heartbreaking," but emphasized that safety was the priority.