News
The Philadelphia Orchestra, now online, has become a critical source of serenity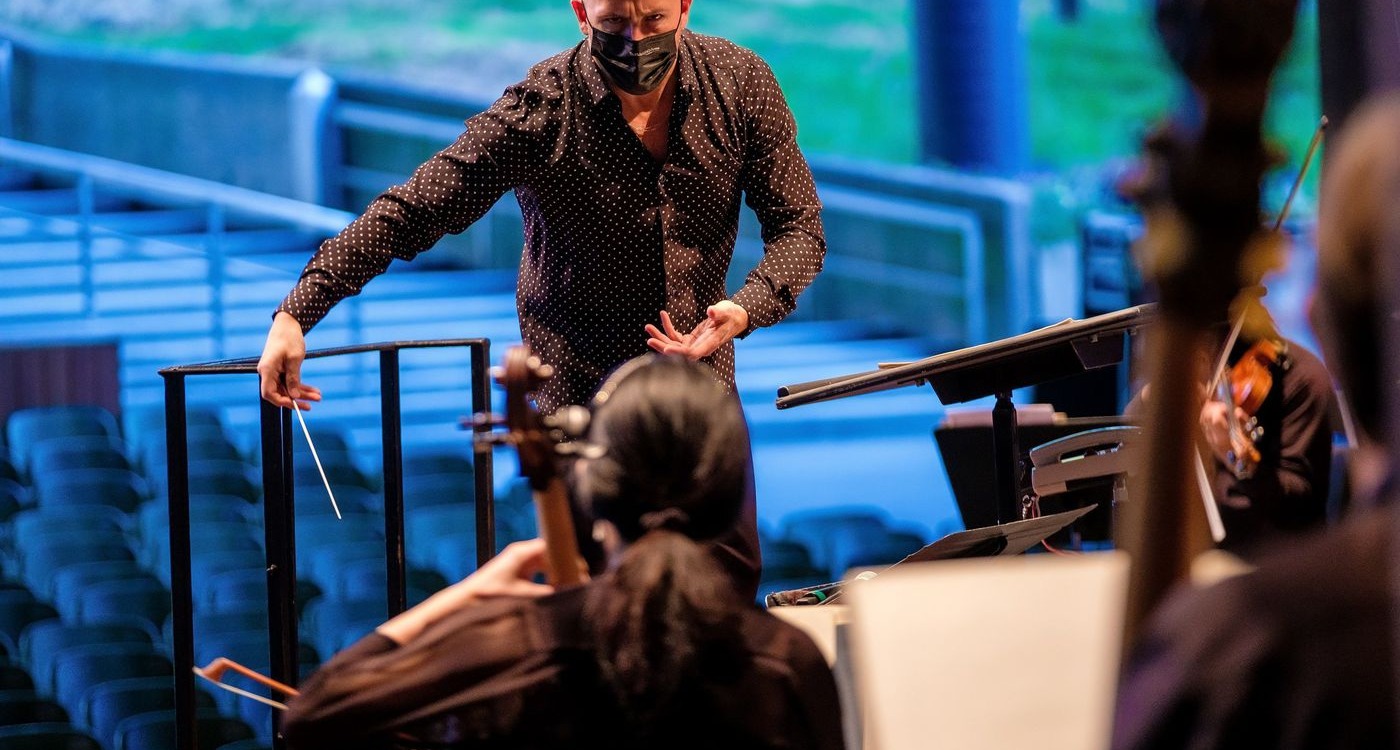 Jeff Fusco
This week's online concert pairs pieces by Gabriela Lena Frank and Mendelssohn reaching across cultural boundaries.
by Peter Dobrin | The Philadelphia Inquirer
Is there a more exquisitely peaceful sanctuary anywhere right now than the virtual one being built, week by week, by the Philadelphia Orchestra? This week's concert, available starting Thursday night, isn't long — only about 45 minutes — but it's so beautifully executed and full of ideas it resonates far beyond the laptop.
Gabriela Lena Frank, the orchestra's new composer-in-residence, pulls listeners into her warm, piquant sound world in three movements from her Leyendas: An Andean Walkabout for strings. It's one of those works that reveals layers upon repeated hearings, which is just one advantage to this online format. I listened to it four or five times, each time fastening onto a different aspect.
This week's "Digital Stage" presentation, led by music director Yannick Nézet-Séguin, delivers the orchestra's fifth online concert of the season, and it's not too soon to declare the ambitious start-up an enormous success. There is plenty of time later to worry about the tough financial model at play here. Artistically, though, the new format brings lessons about how to connect with listeners in a new media climate that should extend well beyond the orchestra's someday-reunion with live audiences.
Last week's concert operated on numerous levels. Vivian Fung's Prayer brought a stunningly original compositional voice into the orchestra's repertoire.
But the moment that really took my breath away was a sliver of silence. It came between Appalachian Spring and the Siegfried Idyll. Copland, in its delicate 13-player version, had died away. An exterior drone shot lifted up over the Mann Center shed with the Philadelphia skyline close by. And then the serenity of the Wagner began.
The sequence suggested meaning. Wagner's score, written as a private gift to his wife, has a soft, pastoral shimmer. The camera move showed off the Mann as a vital urban-sylvan venue in as lovely a glamor shot as was ever designed. And the transition sent an unmistakable emotional message about everything good in our town. I'm not sure any other arts group is speaking for the city with quite this ardor in these unsettled times.