News
Willie Nelson, Bonnie Raitt, and Alison Krauss help pack the Outlaw Fest at the Mann with a 7-hour music extravaganza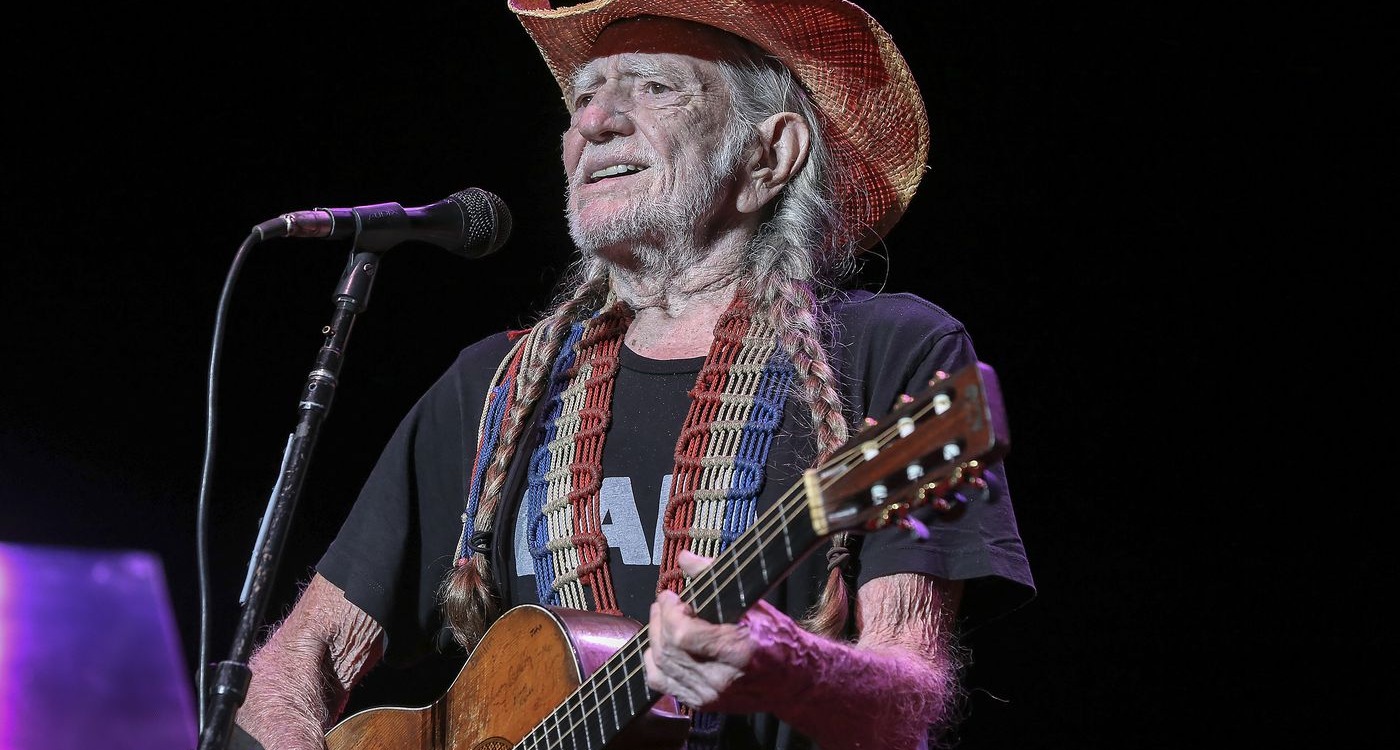 STEVEN M. FALK / STAFF PHOTOGRAPHER
by Dan DeLuca | The Philadelphia Inquirer
Everybody loves Willie Nelson, and why wouldn't they?
The pigtailed 86-year-old makes American music that weaves together country, gypsy jazz, Sinatrian saloon songs, and the blues. He's a genius sui generis interpreter of other people's songs, and has written some pretty good ones himself, from "Crazy" to "Night Life" to "Funny How Time Slips Away."
Nelson didn't find the time to do any of those in his set when this year's Outlaw Music Tour, a wondrously good-hearted seven-hour extravaganza pulled in to the Mann Center on Friday.
But he did pack 21 others into his spirited headlining show, which opened up as always with Johnny Bush's "Whiskey River" and the Texas state flag draped behind him.
It closed with a "Will the Circle Be Unbroken?" and "I'll Fly Away" gospel-flavored one-two punch, for which he was joined by a dozen or so musicians, including fellow redhead Bonnie Raitt and Warren Haynes, who had performed with his band, Gov't Mule.
In between Nelson played his battered acoustic guitar Trigger backed by simpatico longtime touring companions including drummer Paul English, harmonica player Mickey Raphael, and his sister, Bobbie Nelson, on piano.
Nelson made quick work of staples like "Mamas Don't Let Your Babies Grow Up to Be Cowboys" and a three-song Hank Williams medley. But he found his groove paying tribute to Django Reinhardt on the instrumental "Nuages," and digging deep into Hoagy Carmichael's "Georgia (On My Mind)."
He gave his fine new album, Ride Me Back Home, attention with Guy Clark's "My Favorite Picture of You" and Buzz Rabin's "Maybe I Should've Been Listening." We all should be, to Willie, while we've got him.
After canceling shows this summer for health concerns, Nelson seemed in fine shape Friday, reluctant to leave the stage at night's end, and his performance was more lively and nuanced than last September's at the BB&T Pavilion in Camden.
Raitt preceded Nelson, and was fabulous. If the slide-guitar-spiced opener "No Business" from 1991's Luck of the Draw wasn't enough to remind the crowd how much they loved her, the quip that followed was: "I've never smelled so much pot during my first song in my life."
She played the hits, pulling all the adult contemporary heartache out of "I Can't Make You Love Me," but really got going with the blues, ripping into the Fabulous Thunderbirds' "I Believe I'm in Love With You" and bringing out Haynes on B.B. King's "Never Make Your Move Too Soon."
It was a tough call as to what was the musical highlight of the evening. Raitt brought out Alison Krauss for a duet on John Prine's "Angel From Montgomery" that was indeed angelic.
And after reminiscing about playing the Philadelphia Folk Festival and Second Fret in the late 1960s, Raitt played a solo version of Skip James' "Devil Got My Woman," a song that she remembered performing for the Mississippi blues great in Philadelphia before he died here in 1969. Spine-tingling!