Press Release
MANN'S YOUNG PEOPLE'S CONCERT SERIES CELEBRATES DIVERSE CULTURES WITH DANCE VOYAGE – AUGUST 3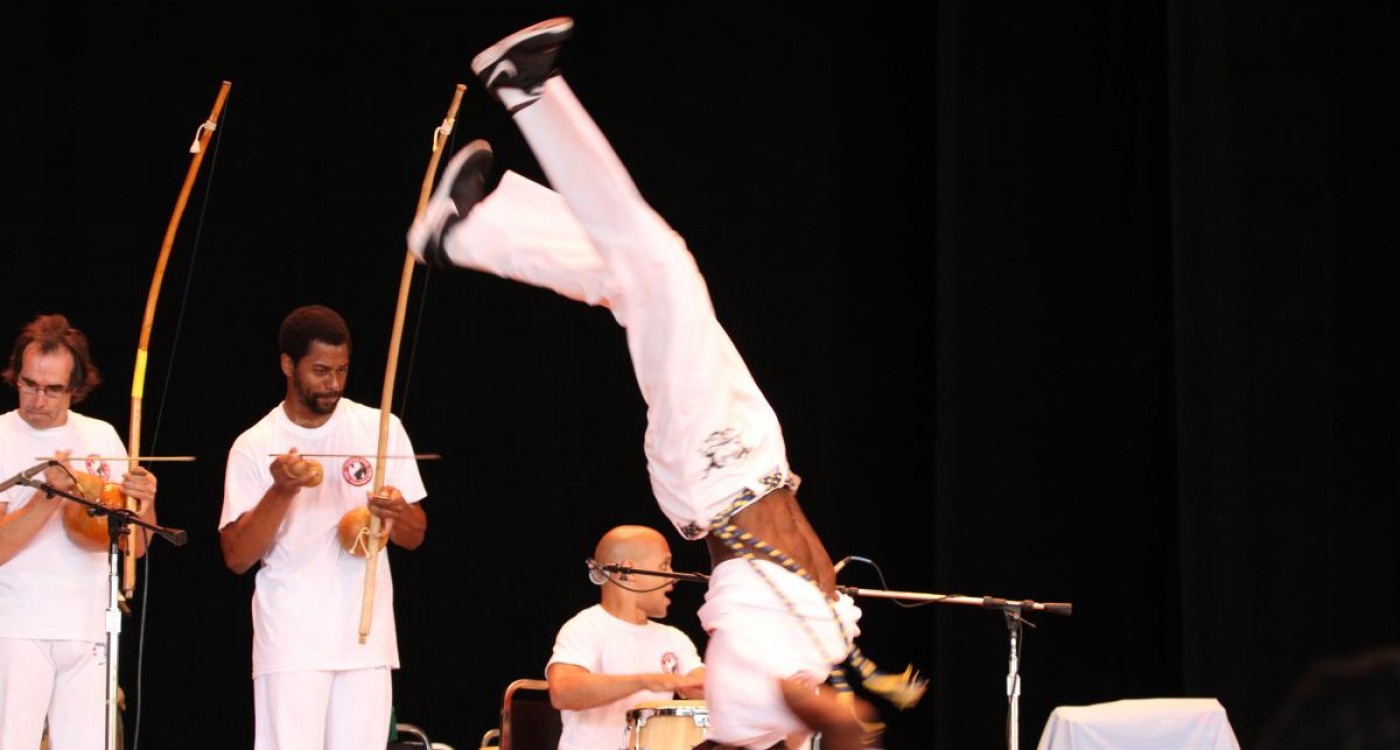 FOR IMMEDIATE RELEASE
MANN'S YOUNG PEOPLE'S CONCERT SERIES CELEBRATES DIVERSE CULTURES WITH DANCE VOYAGE – AUGUST 3
Embark on a Journey Through Brazil, China, Ireland, India and West Africa – All Without Leaving Fairmount Park! WHAT: On August 3, the Mann's 2016 Young People's Concert Series will take children on a dance-fueled tour of the world with Dance Voyage. This free performance is a collaboration of Coyle School of Irish Dance, Philadelphia Chinese Lion Dancers, Zen One and the Universal African Dance & Drum Ensemble. Together, these groups will give the children an amazing opportunity to learn about other cultures' rich traditions, in a fun and mesmerizing performance of Dance Voyage set to live music. The Young People's Concert Series, which is free and open to the public, brings performances from across genres and motivated by cultures from all around the globe to the Philadelphia community for free. From classic ballet ensembles, to urban hip-hop moves, to original poetry performances, each performance is designed to inspire and excite young audiences through diverse, artistic productions.
WHEN: Wednesday, Aug. 3, 2016 at 11:00 a.m. * *The program is 1 hour and 15 minutes long
WHERE: Mann Center for the Performing Arts 5201 Parkside Avenue, Philadelphia, PA 19131
About the Mann: Celebrating 40 years as one of the most important outdoor music centers in the country, the Mann presents premiere artists in a world-class, entertainment destination in association with AEG Live. Each summer season, renowned symphony orchestras, iconic rock stars and the latest touring artists in indie rock, hip hop, R&B and pop take the stage here, and today's success is a nod to the venue's storied history. The Mann has been the summer home of The Philadelphia Orchestra since the 1930s and presented critically acclaimed performers in every decade since then. Located in the heart of Philadelphia's Fairmount Park, the Mann hosts more than 170,000 visitors annually. Signature concert experiences are surrounded by Philadelphia's stunning skyline and include seats beneath the Mann's acoustically acclaimed pavilion; picnics, blankets and music under the stars on its famous lawn; and dining in Crescendo, the venue's spectacular tented restaurant. For more information, visit www.manncenter.org. The Mann Center for the Performing Arts' Education & Community Engagement Program is the region's largest free education program, impacting more than 50,000 young people annually and more than 550,000 since 1997. The Mann's Connecting Arts-N-Schools program offers city-wide schools a wide array of multicultural performances in music, theater and dance. This gives thousands of students the opportunity to experience the sights, sounds and rhythms of live performances – often for the very first time.