News
The Mann Center wants to shake up the arts world, not just fill lawn seats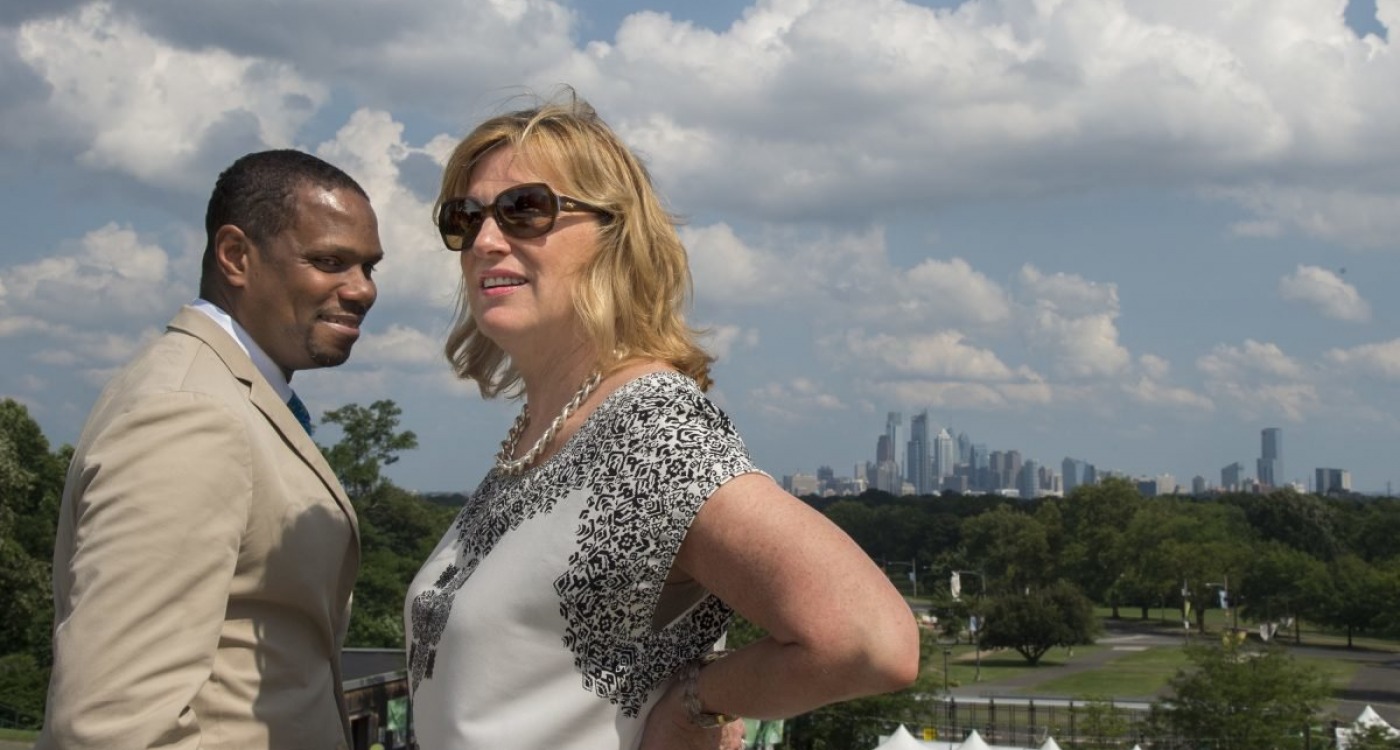 JULY 20, 2017
For most of its early years, the Mann Center used its concert shed and ample lawn primarily for an equally ample helping of Philadelphia Orchestra concerts – 18 evenings of Berlioz, Dvorak, Mahler, and Shostakovich with big-name classical soloists and conductors.
The programming mix has obviously changed, with the majority of the schedule given over to popular draws like Diana Ross and, on the smaller Skyline Stage, rising singers and bands. The Philadelphia Orchestra has become a more minor presence – just a half-dozen concerts this summer, and still no sign that its music director, Yannick Nézet-Séguin, will ever debut beneath the stars in Fairmount Park.
The bigger evolution, however, is going on beneath the headliners. The Mann, for instance, is commissioning new works, most recently Nolan Williams Jr.'s astronaut-inspired Hold Fast to Dreams, set to premiere Tuesday.
On the one hand, this is a Philadelphia Orchestra concert. On the other, Hold Fast to Dreams and the space-themed program built around it — including the themes to E.T. and 2001: A Space Odyssey — exemplify the Mann's new direction.
It's about the music, of course, but it's also about being in tune with as many distinct audiences simultaneously as possible: friends and relatives of members of the four choirs performing; children who have been taking part in related school projects; followers of venerable Franklin Institute astronomer Derrick Pitts, who is narrating; and anyone who might feel pride in Guion Bluford Jr., the Philadelphia-born astronaut and the first African American in space, to whom the piece pays tribute.
Steadily and surely over the last few years, the Mann has become much more than just a venue. In addition to making new commissions, it has gone a long way toward realizing its educational potential with master classes and a months-long schedule of projects in partnership with schools, and has discovered its neighbors in West Parkside.
"We are really focusing on getting the Mann out of the Mann, and I think we've developed some genuine traction and some partnerships and collaborations that are a two-way street," says Mann president and CEO Catherine M. Cahill, who has brought in Williams not only as composer, but also as artistic director of what has become a regular festival around a different theme each year.
Williams was also the force behind festivals in years past such as Liberty Unplugged, which used music, poetry, and a "Twitter Town Hall" to explore the work of Frederick Douglass, the Rev. Dr. Martin Luther King Jr., and Nelson Mandela; and a Firebird production imported from South Africa that stretched well beyond one night with multimedia events across the city. Hold Fast to Dreams continues that path.
"We've found ways to connect with the community, and in many respects these are persons with whom historically the Mann hasn't had the kind of connection that we would have wanted to have," Williams says. "Part of what we've learned is that people do receive outreach when they perceive that the outreach is real and genuine, and they respond even more when they get the sense that it's not a one-off. And we've been real intentional in showing the community that this is a core part of who the Mann is."
This year's theme is space. Williams' song cycle includes texts by poets and writers on dreams — dreams internal and celestial, dreams soaring and deferred — but also Bluford's own words. Cristian Măcelaru will conduct Tuesday's space-themed works, ending with jollity, as in "Jupiter" from Holst's The Planets.
On Aug. 19, in anticipation of the Aug. 21 solar eclipse, the Mann will host a free day of astronomy exhibits and performances, ending with a free screening of Hidden Figures.
Read the full article at Philly.com