News

The Florentine lions will soon roar back into the spotlight at the Mann Center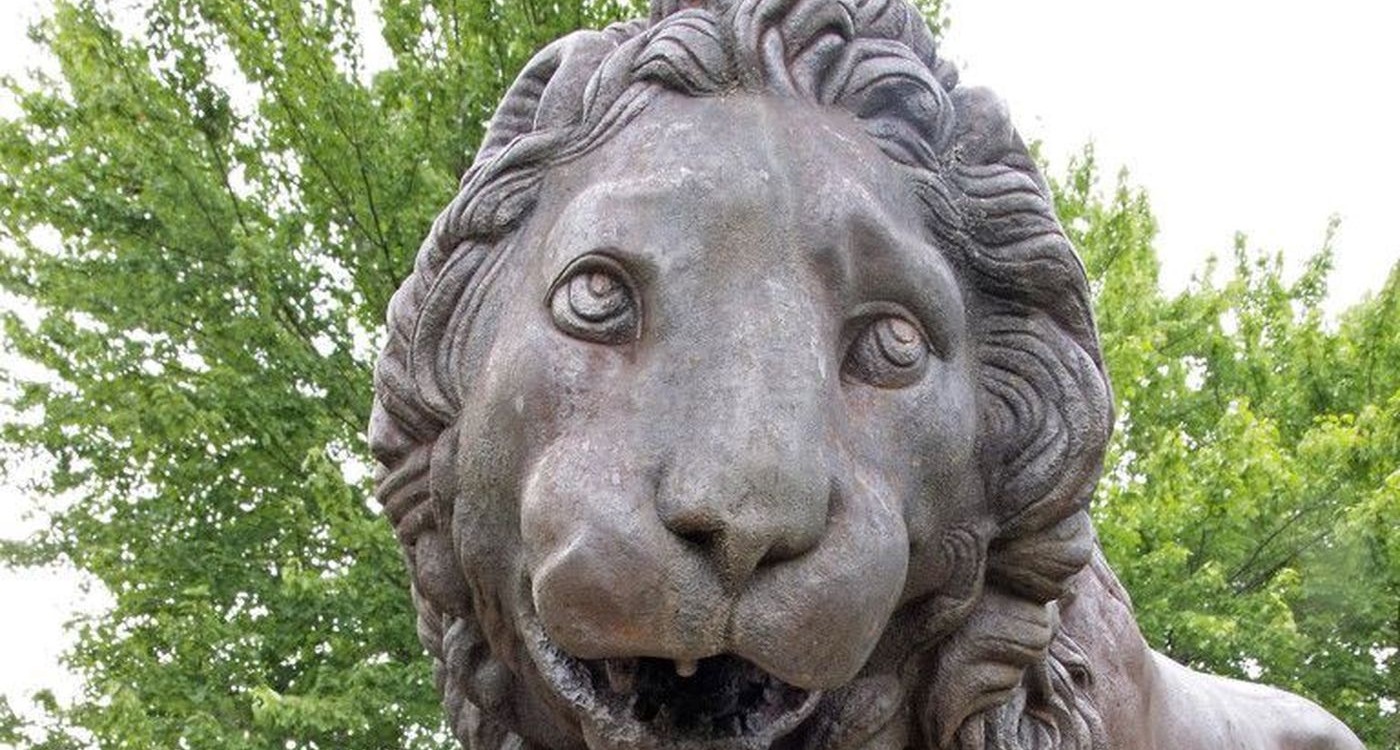 JOEL FRY/BARTRAM'S GARDEN
by Bethany Ao | The Philadelphia Inquirer
Alexander Palumbo lowers his face shield, adjusts his welding respirator, and gently touches a whirring metal brush to the mane of the gigantic lion at his feet. A flurry of sparks appear as rust flakes off the sculpture, revealing mellow metal hues that catch the light for the first time in years.
Palumbo is among the team of conservation technicians at Kreilick Conservation who are restoring the Florentine lions, a pair of once-grand bronze statues that fell into disrepair during the 43 years they stood on Crawford Circle — a forlorn drop-off spot for buses and automobiles outside the Mann Center for the Performing Arts.
That will change on May 13, when the reborn beasts will move to a more deserving location — the Mann's main entrance — because they are undeniably majestic. Intricate whorls cover their heads and chests, and their mouths gape open, exposing fangs that, even dulled over time by the elements, still portray power.
T. Scott Kreilick, in whose Oreland studio the restoration is unfolding, says the process to clean, repair and apply protectant also involved fixing "a bunch of holes … from casting defects." Kreilick's other projects include maintaining the LOVE sculpture and restoring the Old Mortality Sculptural Group at Laurel Hill Cemetery, but he has particularly enjoyed working on the lions because of what they represent: nobility and strength.
The lions' history is long and storied.
They were cast at the Imperial Head Mechanical Works near St. Petersburg, Russia, in 1846, then brought to Philadelphia in 1849 by Andrew M. Eastwick, a Philadelphia engineer who had been building engines and cars for the St. Petersburg & Moscow Railroad.
The lions are replicas of the marble Medici lions that have stood at the 14th century Loggia dei Lanzi in Florence, Italy, since 1789. Before they arrived at the Loggia dei Lanzi, the lions were owned by Ferdinando I de' Medici, grand duke of Tuscany.
Continue reading this article on The Philadelphia Inquirer's website.