Press Release
Great music in the great outdoors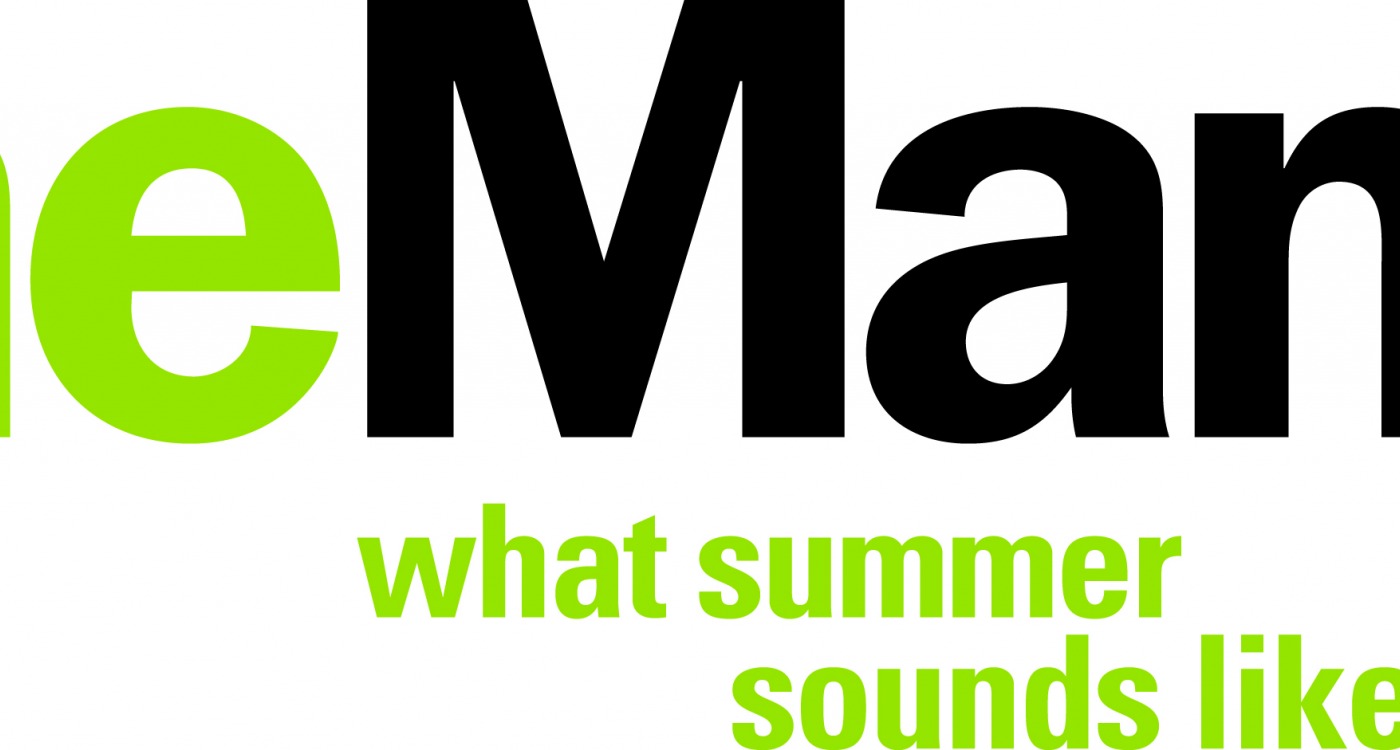 Following a 20 percent increase in audience attendance last season, the Mann has expanded its Orchestral Series for 2012, bringing great music that spans classical, Broadway, jazz and pop culture to Philadelphia's great outdoor theater. 
Broadway and television star Idina Menzel, fresh off the national success of her PBS debut this month, will perform with The Philadelphia Orchestra in June as will critically acclaimed trumpeter Chris Botti in July.  The Mann also welcomes the Pittsburgh Symphony Orchestra and its internationally acclaimed music director, Manfred Honeck, as well as the Curtis Symphony Orchestra, classical crossover quartet Il Divo, and 11-year-old soprano prodigy Jackie Evancho with The Chamber Orchestra of Philadelphia.  At 11 concerts – up from nine shows last summer – the Mann series offers something for everyone, from evenings of the greatest classical music ever written, to the greatest movie hits of our time and even The Legend of Zelda.  
"The concert experience at the Mann is like nothing else in the region.  Where else can you hear the world's best orchestras live while lying on a blanket on the lawn?  Where else can you bring your children for perhaps their first taste of classical music?  Where else can you hear stars like Idina Menzel and Chris Botti for about the same ticket price as a night out at the movies?" said Catherine M. Cahill, the Mann's president and CEO.  "Whether you're a lawn fan or prefer seating under our extraordinary shed, the relaxed, casual, accessible feel of great music at the Mann encourages people to make the experience all their own," she said. 
FRIDAY, MAY 11 Opening Night:  Gateway to Europe – A Gift to Philadelphia
The Mann's 2012 season will open Friday, May 11, with the Curtis Symphony Orchestra in a special send-off performance to immediately precede its European tour and concerts at Germany's famed Dresden Music Festival.  Praised for its "otherworldly ensemble and professional level of sophistication" (The New York Times), the Curtis Symphony Orchestra makes its debut at the Mann with this concert.  In a magnificent gesture, tickets to this Gateway to Europe evening, complete with fireworks, are free as a gift to the people of Philadelphia and the region.
Under the direction of Rossen Milanov, a 1994 Curtis graduate, the concert will include Brahm's Academic Festival Overture and his Symphony No. 2.  Students from the Rock School for Dance Education will join the Curtis orchestra onstage performing for Symphonic Dances from West Side Story, written by 1941 Curtis graduate Leonard Bernstein. 
Gateway to Europe is supported by Glenmede and Philadelphia Media Network and will be the showpiece of the evening's Party in the Park, a gala benefitting both the Mann and the Curtis Institute of Music. 
Showtime: 8 p.m.                                                  
Tickets:  Free for concert (www.manncenter.org)
SATURDAY, JUNE 9: Il Divo & Orchestra – In Concert
Il Divo comes to the Mann for one show only on Saturday, June 9.  The IL DIVO 2012 world tour, the group's fourth, follows the release of the quartet's latest album, Wicked Game (on Syco/Columbia Records) and provides a new mark of achievement for the signature vocal blend and unique operatic arrangements which have captivated millions and launched a classical-crossover sensation. Wicked Game, the group's fifth studio album, includes the title track (a dramatic reworking of the Chris Isaak classic), an emotionally beautiful rendering of Roy Orbison's Crying, a heavenly song inspired by Samuel Barber's Adagio for Strings called Dove L'Amore and a stunning version of the unforgettable Time To Say Goodbye.
Il Divo, which is Carlos Marin, Sebastien Izambard, David Miller and Urs Buhler, is the most successful international musical break-out story of the millennium, selling more than 25 million albums and pioneering the classical-crossover genre.
Showtime:  8 p.m.                                                  
Tickets:  $129.50, $89.50, $59.50 (Balcony)
WEDNESDAY, JUNE 27:  The Philadelphia Orchestra – Beethoven 9th
The Philadelphia Orchestra returns to its summer stage at the Mann on June 27 with programming that includes Beethoven: Symphony No. 9 in D minor, under the direction of conductor Xian Zhang in her Philadelphia Orchestra debut.  Zhang is in her third year as music director of Orchestra Sinfonica di Milano Giuseppe Verdi (Italy).  She has also served as associate conductor for the New York Philharmonic.
The performance begins with the Gabrieli: Sonata pian e forte 9th, a showpiece for the Orchestra's consummate brass musicians.  In celebration of The Philadelphia Orchestra's superb musicianship, two of its violinists, Juliette Kang and Kimberly Fisher, are featured soloists for Bach: Double Concerto in D minor.  The evening closes with one of the greatest pieces of music of all time, Beethoven 9th, featuring soloists from the Academy of Vocal Arts – soprano Othalie Graham, mezzo soprano Margret Mezzacappa (debut), tenor Zachary Borichevsky (debut) and baritone Luis Ledesma – and The Philadelphia Singers. 
Showtime:  8 p.m.                                                  
Tickets:  $49.50, $25, $17.50, $12.50 (Terrace/Lawn)
FRIDAY, JUNE 29:  The Philadelphia Orchestra – 1812 with Fireworks!
The Philadelphia Orchestra reprises its all-Tchaikovsky spectacular, including a fireworks finale, on Friday, June 29.  Last season's performance of the 1812 Overture delighted the biggest audience ever for this concert, and this year will mark the Mann debut of the Orchestra's new, young assistant conductor Cristian Macelaru.  A native of Romania, Macelaru comes to the Orchestra following recent seasons at Tanglewood Music Center, Aspen Music Festival and the Dallas Opera.  The program also continues the Mann's relationship with the Curtis Institute of Music with the debut of 21-year-old pianist Alexander Ullman, performing Tchaikovsky Piano Concerto No. 1.
Showtime: 8 p.m.                                                  
Tickets: $49.50, $25, $17.50, $12.50 (Terrace/Lawn)
SATURDAY, JUNE 30:  Idina Menzel Barefoot at the Mann with The Philadelphia Orchestra
Tony Award-winning actress, singer and songwriter Idina Menzel, star of Broadway's Wicked, the original stage production of Rent, and FOX TV's smash hit Glee, returns to the Mann on Saturday, June 30 to perform with The Philadelphia Orchestra under the direction of conductor Steven Reineke.  Two seasons ago, Idina Menzel's performance with The Philadelphia Orchestra was a high point of the Mann's summer.  Punctuated by her powerhouse voice and fun-loving personality, Menzel continues to captivate sold-out audiences from London's Royal Albert Hall to New York's Lincoln Center.
Her Mann concert will be a collection of her favorites from the Broadway hits she's starred in to the popular music she loves – all reminiscent of her just-released CD and DVD entitled IDINA MENZEL LIVE: BAREFOOT AT THE SYMPHONY, which premieres nationally on PBS stations this month. 
This is Reineke's second season at the Mann.  One of the nation's most sought-after pops conductors, composers and arrangers, he is the newly appointed principal pops conductor of the Toronto Symphony Orchestra, music director of The New York Pops at Carnegie Hall and principal pops conductor of the National Symphony Orchestra at the John F. Kennedy Center for the Performing Arts. 
Showtime: 8 p.m.                                                  
Tickets: $95, $69.50, $55, $49, $19.50 (Terrace/Lawn)
THURSDAY, JULY 19:  Chris Botti with The Philadelphia Orchestra
The Philadelphia Orchestra opens the second week of its 2012 Mann season with the return of critically acclaimed trumpeter Chris Botti.  Since the release of his 2004 celebrated CD When I Fall in Love, Botti has become the top-selling American instrumental artist.  His music – sophisticated, soulful and sexy – will inspire with the incomparable Philadelphia Orchestra, again under the direction of Steven Reineke.
Botti's success has crossed over to audiences usually reserved for pop music and his ongoing association with PBS, including Chris Botti In Boston (2008), has led to four #1 jazz albums as well as multiple Gold, Platinum and Grammy awards.  Over the past three decades, he has recorded and performed with the best in music, including Frank Sinatra, Sting, Josh Groban, Michael Buble, Paul Simon, Joni Mitchell, John Mayer, Andrea Bocelli, Joshua Bell and Steven Tyler. 
Showtime: 8 p.m.                                                 
Tickets:  $52, $42, $32, $19.50 (Terrace/Lawn)
FRIDAY, JULY 20:  The Philadelphia Orchestra The Music of John Williams – An 80th Birthday Celebration!
Jaws.  Star Wars.  Close Encounters of the Third Kind.   E.T. the Extra-Terrestrial.  Indiana Jonesand Harry Potter.   The man behind the greatest film scores in the history of motion pictures is composer, conductor and pianist, John Williams.  On Friday, July 20, in celebration of his 80th birthday, the Mann will pay tribute to Williams and his unmatched work, which has earned him five Academy Awards, four Golden Globes and 21 Grammy Awards among others.  (Williams, with 47 Oscar nominations, is the second most nominated person in the history of the Academy Awards behind only Walt Disney's 59.)
Under the direction of Lucas Richman, The Philadelphia Orchestra will perform selections from Williams' greatest movie hits as well as his classical pieces.
Showtime:  8 p.m.                                                  
Tickets:  $49.50, $25, $17.50, $12.50 (Terrace/Lawn)
SATURDAY, JULY 21:  The Philadelphia Orchestra – Symphonic Spectacular with Dazzling Visuals & Fireworks
A Philadelphia premier, Symphonic Spectacular combines popular, classical music with stunning, large-scale images and audience interaction for an evening of great music at the Mann.  With conductor Michael Krajewski, The Philadelphia Orchestra will perform favorites including Ride of the Valkyries, Flight of the Bumblebee, Wedding March and "Galop" from the Overture to William Tell.  For each piece, producer Elliott Forrest pairs the music with specially created video including imagery of Philadelphia landmarks, America's heartland and New York City streetscapes. 
Showtime: 8 p.m.                                                  
Tickets: $49.50, $25, $17.50, $12.50 (Terrace/Lawn)
TUESDAY, JULY 24:  Pittsburgh Symphony Orchestra:  Dvorak & Tchaikovsky
Pennsylvania is home to two world-class symphony orchestras, and the Mann is fortunate to continue to present both.  The Pittsburgh Symphony Orchestra returns to Philadelphia for its summer residency, and this year, the Mann is very pleased to welcome internationally acclaimed PSO Music Director Manfred Honeck to its stage.  Honeck, an accomplished violinist and violist, is a native of Austria where he studied at the Academy of Music in Vienna and spent more than 10 years as a member of the Vienna Philharmonic and the Vienna State Opera Orchestra. 
PSO's opening night at the Mann begins with Glinka's Overture to Russlan and Ludmilla.  For Dvorak's Cello Concerto in B minor, German-Canadian cellist Johannes Moser will make his Mann debut.  Praised for his rich, gorgeous tone and playing that can range from lovely and elegant, to vigorous with head-banging, rock star energy, Moser has been called both "remarkable" (Los Angeles Times) and "greatly gifted" (Chicago Tribune).  Moser has performed with the world's leading orchestras such as the New York Philharmonic, Chicago Symphony, Cleveland Orchestra, Los Angeles Philharmonic, London Symphony, Concertgebouw Orchestra, Bayerische Rundfunk Orchestra, Munich Philharmonic, Tokyo Symphony and Israel Philharmonic.  For the evening's finale, Honeck will conduct Tchaikovsky's Symphony No. 5 in E minor, the very piece that earned him the PSO music director post.
Showtime:  8 p.m.                                             
Tickets:  $49.50, $25, $17.50, $12.50 (Terrace/Lawn)
WEDNESDAY, JULY 25:  Pittsburgh Symphony Orchestra – The Legend of Zelda: Symphony of the Goddesses
Featuring dynamic and compelling video accompanied by sensational, thematic and action-packed music played live by the Pittsburgh Symphony Orchestra, The Legend of Zelda™: Symphony of the Goddesses brings the world's most popular video game series to life.   Enjoy original music spanning 25 years of adventure from the celebrated Zelda franchise, uniting sound and visuals in a way never before realized.   The Legend of Zelda™: Symphony of the Goddesses is the first-ever video game themed concert to feature a complete four-movement symphony, showcasing the work of Nintendo composer and sound director Koji Kondo.
Showtime: 8:30 p.m.                                            
Tickets: $95, $79.50, $59.50, $35, $19.50 (Terrace/Lawn)
SATURDAY, AUG. 25:   Jackie Evancho & The Chamber Orchestra of Philadelphia
From PBS to the Mann stage, 11-year-old soprano prodigy Jackie Evancho brings her Dream With Me tour to Philadelphia on Saturday, August 25, joined by The Chamber Orchestra of Philadelphia.
Since capturing the hearts of millions on the hit television series America's Got Talent, Jackie Evancho has achieved great success in the music industry. Her recordings have consistently raced to the top of the Billboard charts. In June 2011, her first studio album debuted on the Billboard Top 200 chart at #2 and was certified Gold after only four weeks of release.   PBS aired Jackie's Dream With Me concert to such success, it become one of its most broadcast programs of the year.  Throughout her 2011 tour, America's television sweetheart played to sold-out houses around the country.
Showtime: 8 p.m.                                                  
Tickets: $99.50, $75, $65, $45 (Balcony)