News
Free Halloween Movies Coming To Philly Drive-In At Mann Center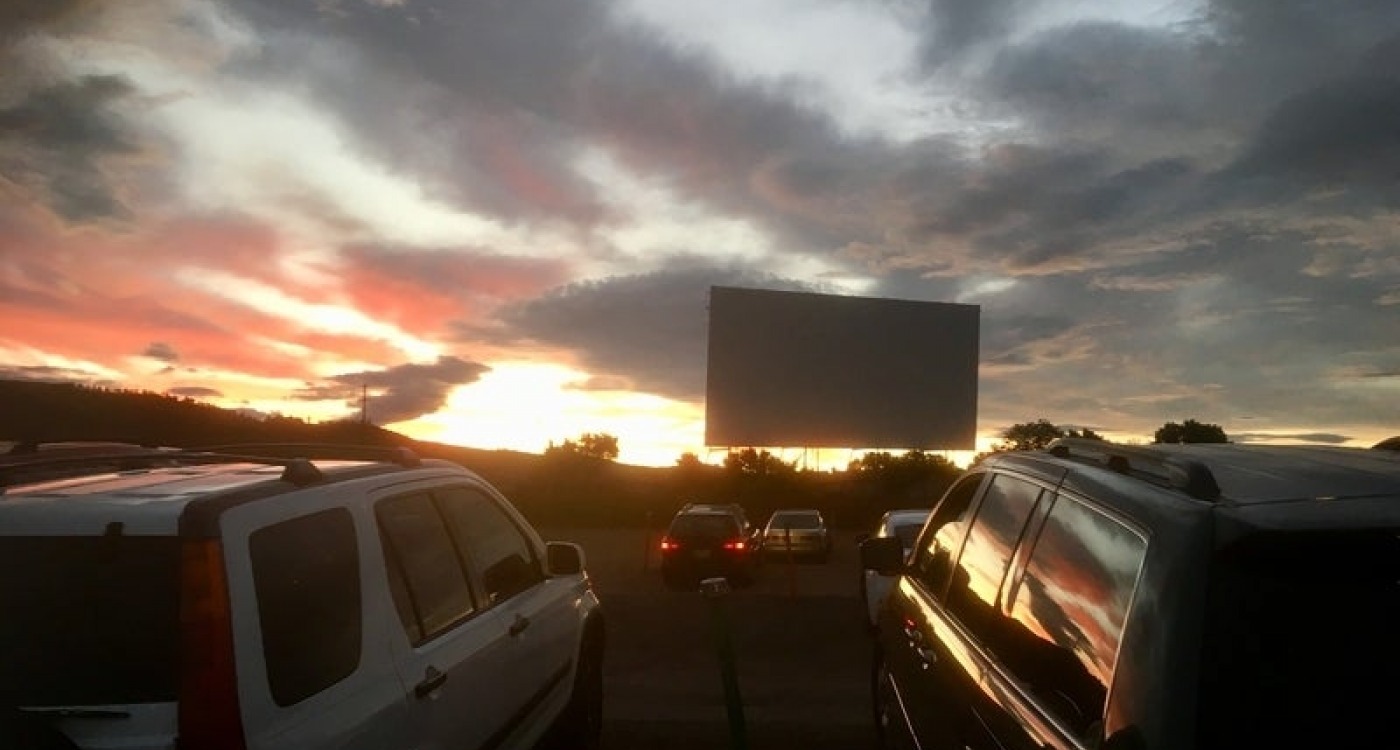 Classic flicks such as "Hocus Pocus," "Edward Scissorhands," "Halloween II," and "Get Out" will all be screened for free at the Mann Center.
by Max Bennett | Patch Staff
PHILADELPHIA — The Philly Drive-In is extending its presence at the Mann Center in West Fairmount Park with a focus on classic Halloween flicks.
The popular drive-in series will now run through Friday, Oct. 30.
New films coming to the series include a variety of classic Halloween films that will be shown every Wednesday and Friday evening in October. There will be double features on three Fridays, as well.
Here is the schedule for the upcoming Halloween movies:
"Hotel Transylvania" (PG) — Wednesday, Sept. 30; Friday, Oct. 2
"Get Out" (R) — Friday, Oct. 2 (late screening)
"Edwards Scissorhands" (PG-13) — Wednesday, Oct. 7; Friday, Oct. 9
"Hocus Pocus" (PG) — Wednesday, Oct. 14; Friday, Oct. 16
"Rocky Horror Picture Show" (R) — Friday, Oct. 16 (late screening)
"Ghostbusters" (1984, PG) — Wednesday, Oct. 21; Friday, Oct. 23
"Beetlejuice" (PG) — Wednesday, Oct. 28; Friday, Oct. 30
"Halloween II" (1981, R) — Friday, Oct. 30 (late screening)
Each week, the same film will be screened Wednesday and Friday evenings. Doors open at 5:30 p.m. and movie starts at 7 p.m. At 5:30 p.m., guests can listen to a "Monster Mash" pre screening playlist brought to you by Q102.
The featured movies on Friday, Oct. 2; Friday, Oct. 16; and Friday, Oct. 30 will have a second screening at 10 p.m. Doors will open at 9 p.m. and movie starts at 10 p.m. Those planning to attend a Friday double feature are required to reserve a ticket for each screening prior to arriving.
Free tickets are now available online here for the early October screening dates. Tickets will be released for Oct. 14 through Oct. 30 screenings one week prior to the event.
T-Mobile, one of the drive-in sponsors, will provide free gummy candies to movie-goers attending an October screening. Treats will be handed out upon vehicle entry and while supplies last.
In the event of inclement weather, the rain date will be the following day.
"The Philly Drive-in is proving to be wildly popular with Philadelphia families," said Kathryn Ott Lovell, Philadelphia Parks & Recreation Commissioner. "We are so excited to partner with T-Mobile to extend the series so more folks can enjoy a free night out this fall. In the face of COVID-19, Parks & Rec staff and partners have gotten creative, finding new ways to serve families and provide safe activities for Philadelphians. The Philly Drive-In's extension through Oct. 30 is a safe, fun, family-friendly way to enjoy a free movie under the stars in our park."
To adhere to local public health guidance and help ensure proper social distancing, only movie-goers in vehicles will have access to the screening area and tickets are required for entry.
In order to ensure a safe experience for all movie-goers, The Philly Drive-In will employ safety measures in accordance with guidance from the Department of Public Health. Additional information, including an FAQ, can be found on the event website.
Movie-goers must stay in their vehicles for the duration of the screenings. They may exit their vehicles only to use the restroom and to purchase refreshments.
Masks and social distancing are required when movie-goers are outside their vehicle.
Social distancing ambassadors will offer light-touch rule reminders in the parking, food service and restrooms areas.
Local food trucks will offer pay as you go (not free) food and beverages following public health guidelines.
Guests are welcome to bring their own food and drinks.
Movie-goers will be encouraged to use a mobile device to do QR code contactless scanning through their vehicle window for entry.
Ticket holders will receive detailed safety procedures in advance of the screening and upon entrance into the drive-in area.
For more information on other opportunities to safely enjoy our parks, visit the Philadelphia Parks & Recreation website.