Press Release
A Championship Season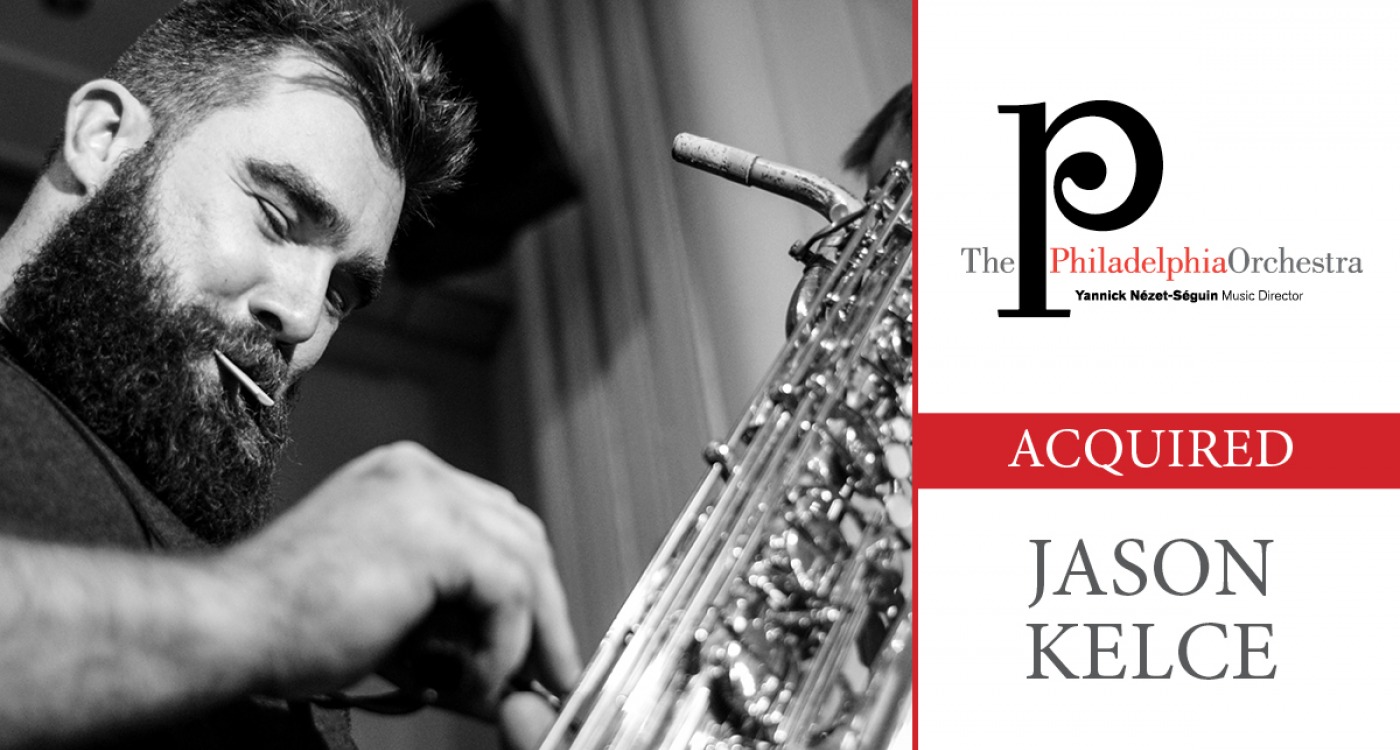 PHILADELPHIA ORCHESTRA ADDS EAGLES CENTER JASON KELCE TO ROSTER FOR ONE-DAY-ONLY EVENT
Jason Kelce to perform with the Orchestra at the Mann's A Championship Season event, July 24
 
PHILADELPHIA (July 19, 2018) – The Philadelphia Orchestra has announced that Eagles center Jason Kelce will trade in his cleats for a saxophone reed to play the baritone sax during the Mann's A Championship Season event on Tuesday, July 24.
 
Coming out of a 10-plus year music retirement, the 2017 All-Pro and two-time Pro Bowler has recently been on loan from the Eagles, joining the Avalon String Band during the 2018 Mardi Gras Parade in Manayunk, in addition to playing with his alma mater, the Cleveland Heights High School Band, in February 2018. This is the first time the baritone saxophonist will play with the world-famous Philadelphia Orchestra.
 
A Championship Season with The Philadelphia Orchestra takes center stage on Tuesday, July 24 at the Mann Center for the Performing Arts. Presented by the Mann, Philadelphia Eagles and NFL Films, the evening will feature The Philadelphia Orchestra, led by Aram Demirjian, performing legendary NFL Films symphonic music synced with video highlights of the championship season on three giant screens. Eagles Legends and team representatives will be in attendance as well.  The "Voice of the Eagles," Merrill Reese, will emcee the evening, while SWOOP and the Eagles Cheerleaders hype up the crowd at the Mann.
 
A portion of the proceeds from this performance will support the Mann Center's free arts and education initiatives and the Eagles Autism Challenge.  Visit manncenter.org for tickets.