Press Release
DAVID MASON, PAUL MASON JOIN MANN'S BOARD OF DIRECTORS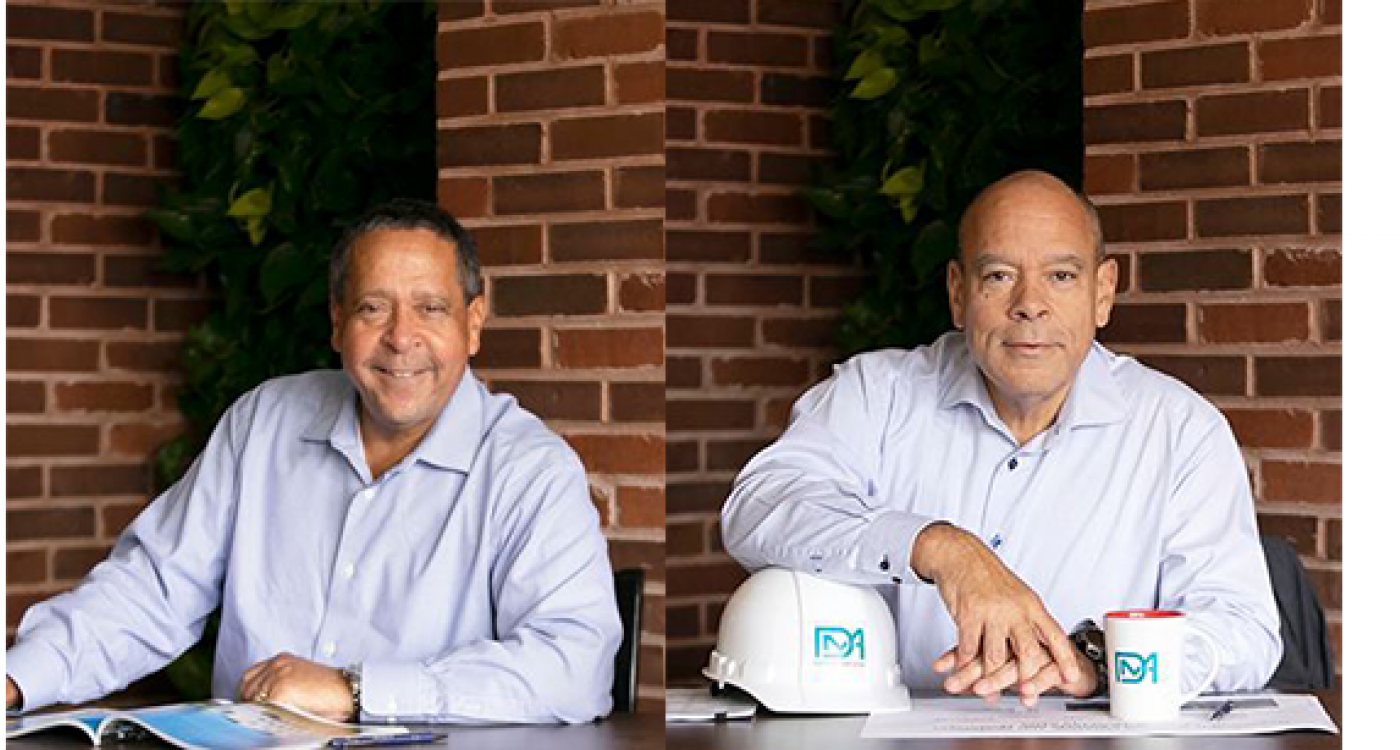 Brothers bring decades of engineering and business development experience to Fairmount Park venue
PHILADELPHIA (Aug. 25, 2020) — The Mann Center for the Performing Arts is pleased to announce the appointment of David Mason and Paul Mason to its board of directors. David and Paul Mason, who are brothers, are both members of the leadership team at David Mason & Associates, a civil and structural engineering firm with two offices located in greater Philadelphia. 
"We are pleased to welcome David and Paul to the Mann Board of Directors," said Catherine M. Cahill, president and CEO of the Mann. "Their leadership and business acumen, particularly in the area of site development for projects of all sizes and scales, bring unique expertise to the Mann as we steward our beautiful 22-acre campus in Fairmount Park for the benefit of our patrons, artists, neighbors, and the greater community."
David, a licensed architect, is the president and CEO of David Mason & Associates, which he co-founded in 1989.  The firm has built a diverse design portfolio featuring major site development projects.  With nearly four decades of experience, David's design philosophy emphasizes sustainability and safety and a balance between practical function and human need. 
"The Mann is an outstanding public resource for the Philadelphia region," David said. "I am thrilled to have the opportunity to serve on the Board of Directors as we work together to continue the Mann's legacy as a world-class music destination and resource for art education and engaging programs for the Philadelphia community."
Paul Mason has served as a principal for David Mason & Associates since 2015 and is focused on business development and client relationships on the East Coast, where he has lived and worked for many years. Before joining the firm, Paul spent 30 years with ABC News as an Emmy-Award winning producer, executive producer, and senior vice president. He has been instrumental in building nationally recognized media companies while successfully managing hundreds of employees and multi-million-dollar operating budgets.
"I'm looking forward to combining my experience in the engineering and entertainment industries as a member of the Mann Board of Directors," said Paul. "Working in Philadelphia, David Mason & Associates has a responsibility to give back to the city. We are proud to serve the Mann in this endeavor, ensuring that Philadelphians can utilize the Mann's educational resources and beautiful campus to the fullest extent."
David Mason & Associates is committed to engineering the foundations of communities. As a Minority-Owned Business Enterprise, the firm is making a difference and creating opportunities to participate in the important work of preserving the nation's infrastructure.  David is a graduate of Washington University, where he received his bachelor's degree in architecture. In his leisure time, he plays baseball, is an avid golfer, and an accomplished cook. Paul is a Wesleyan University alumnus and graduate of Columbia University where he earned a master's degree in journalism. He enjoys reading, playing golf, and spending time with family.
ABOUT THE MANN CENTER FOR THE PERFORMING ARTS
As one of the foremost outdoor music centers in the country, the Mann, a leading non-profit organization, has a historical legacy of artistic excellence as a world-class entertainment destination. Each summer season, renowned symphony orchestras, iconic rock stars, and the latest touring artists in indie, rock, hip hop, R&B, and pop take the stage here. The Mann is the summer home of The Philadelphia Orchestra and has presented critically acclaimed performers in every decade since the 1930s. Located in the heart of Philadelphia's Fairmount Park, the 
Mann hosts more than 200,000 visitors annually. Signature concert experiences are surrounded by Philadelphia's stunning skyline and include seats beneath the Mann's acoustically acclaimed TD Pavilion; picnics, blankets, and music under the stars on its great lawn; and dining in Crescendo, the venue's spectacular tented restaurant. For more information, visit www.MannCenter.org.
###