News
American Institute of Architects 2021 Architectural Excellence Design Awards: The Mann Center Master Plan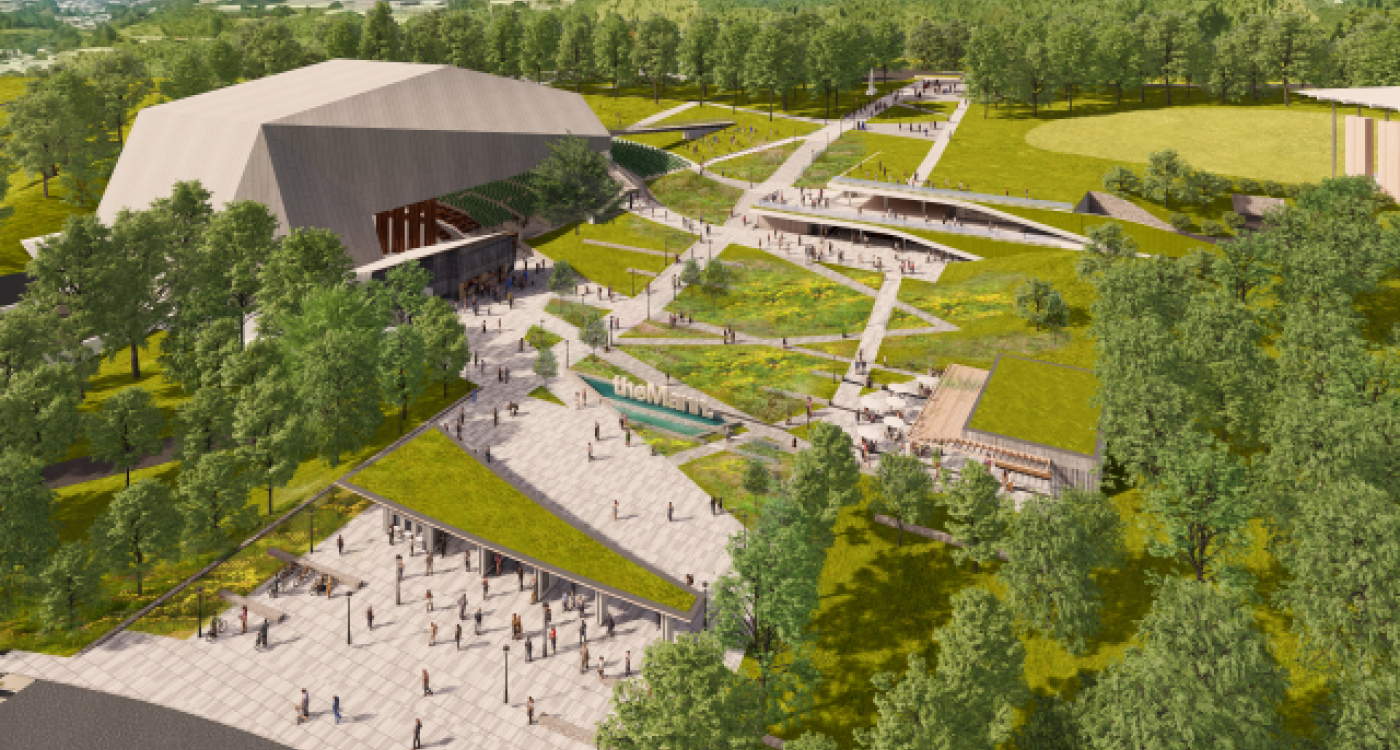 We are proud to announce that The Mann Center was awarded a Merit Award in the Unbuilt Category in the American Institute of Architects 2021 Architectural Excellence Design Awards for the State of Pennsylvania!
The new master plan for the Mann Center for the Performing Arts is a bold 20-year vision that seeks to add significant new entertainment and guest hospitality program to an already constricted campus but without urbanizing the pastoral, park-like landscape that makes the experience of retreating to the Mann from downtown Philadelphia so special. As such, the design seamlessly integrates building and landscape, creating occupiable green roof terraces that maximize green space, keep the guests connected with nature, and maintain vistas to the performance stages and to the city skyline.
The formerly-compact, asphalt entry plaza has been expanded into a more gracious entry garden promenade adorned with fountains, signage photo opportunities, and diversified with new food and beverage offerings such as a new wine and craft cocktail bar in the location of the former box office to provide a more upscale offering. Breaking up the previously-daunting trek up the hill is a new building tucked into the hillside landscape with a food hall on the lower level and a year-round hospitality and event rental space on the level above. At each floor level, outdoor terraces stretching the entire length of the building provide unparalleled views of the sunset over the Philadelphia skyline.
Other major programmatic elements of the master plan include:
A permanent Skyline Stage for shows with a 7,000 guest capacity
A new box office and ticketing pavilion
Additional restrooms throughout the campus
Education classrooms
A new donor's lounge and VIP amenities
Enhanced artist facilities
Proposed traffic and parking upgrades outside the Mann Center gates to improve the entry/departure experience through West Fairmount Park