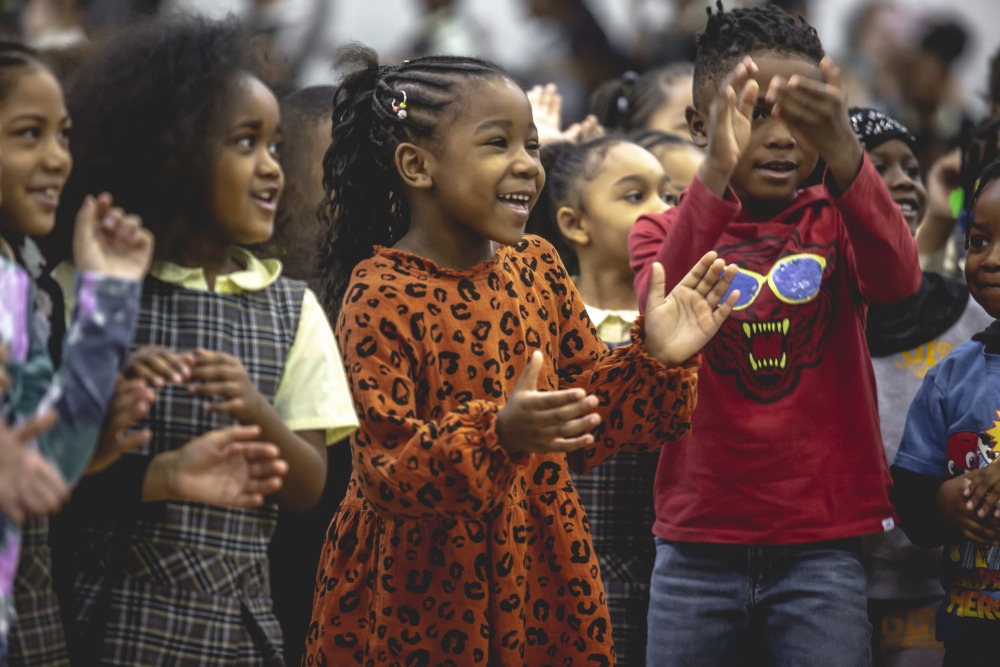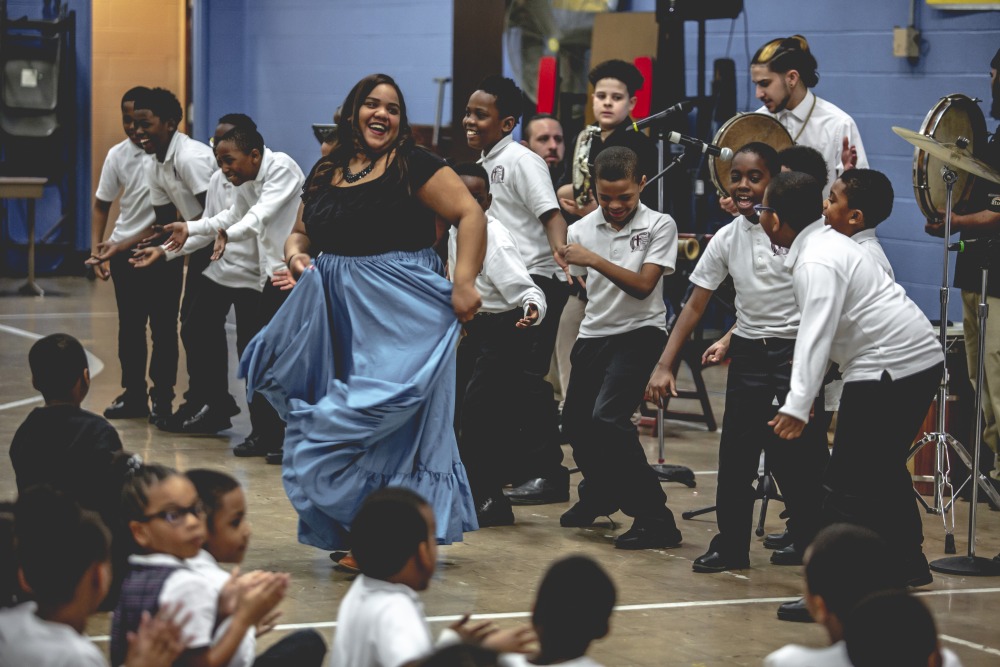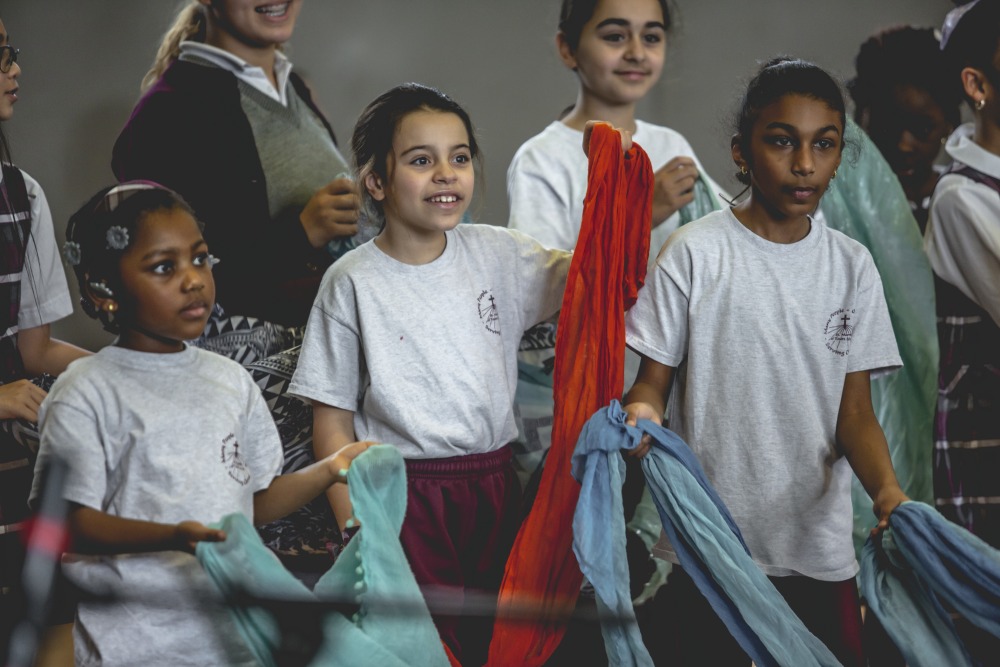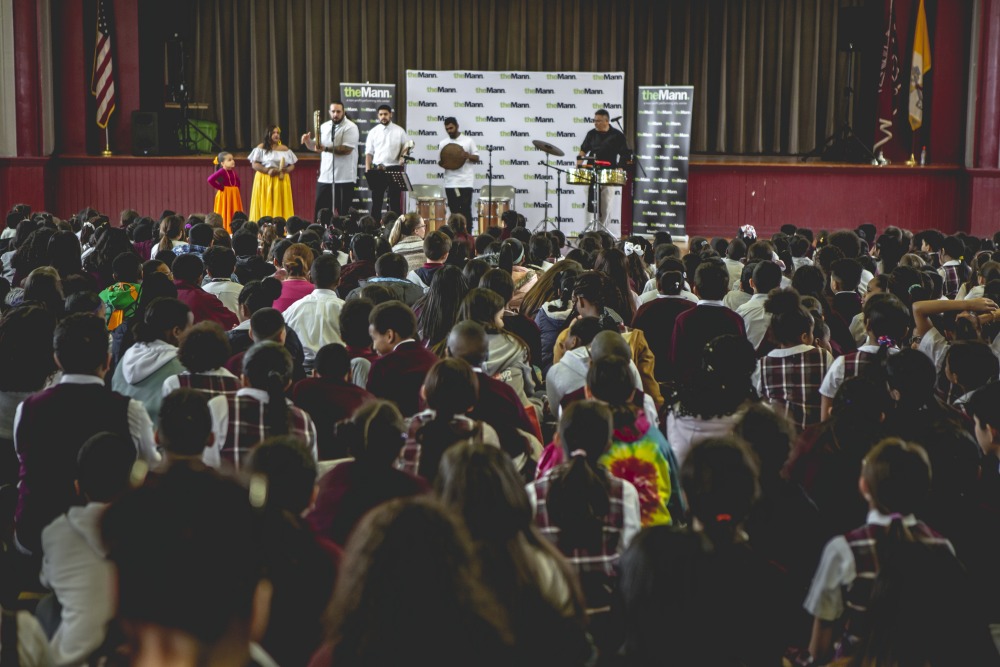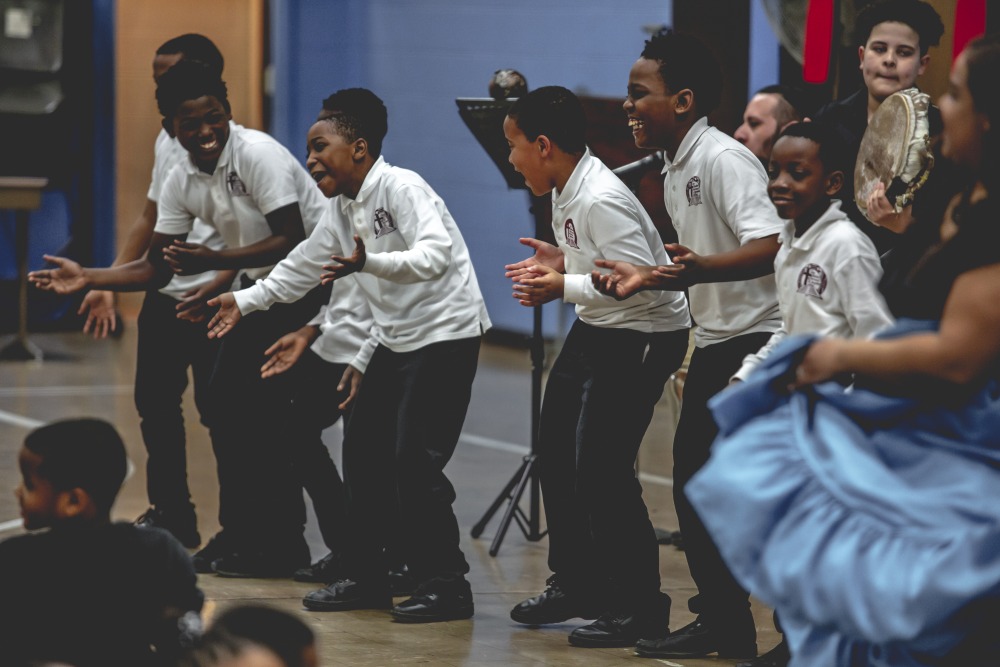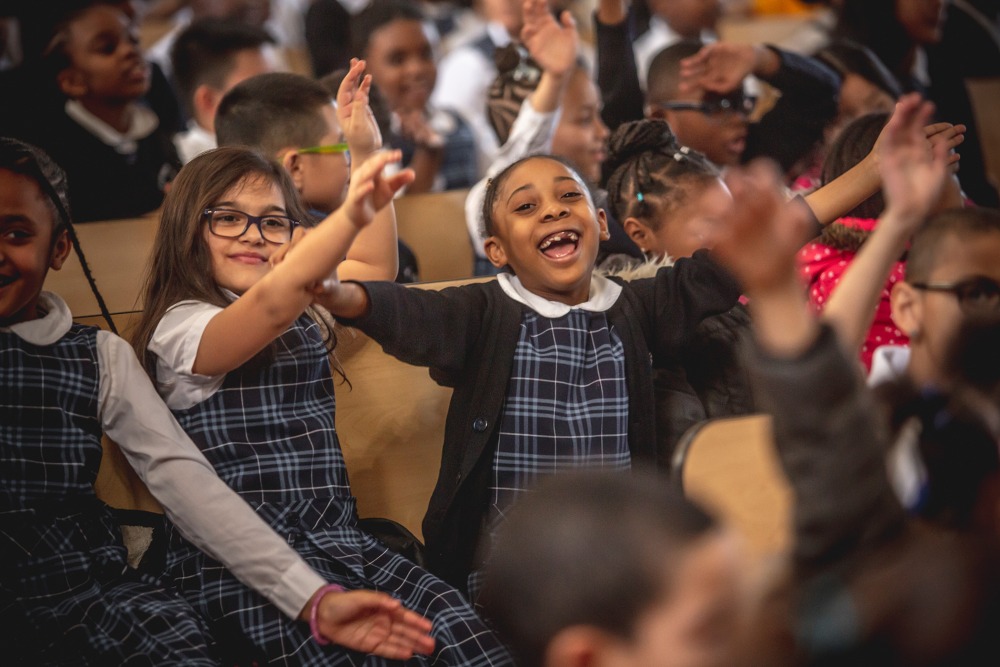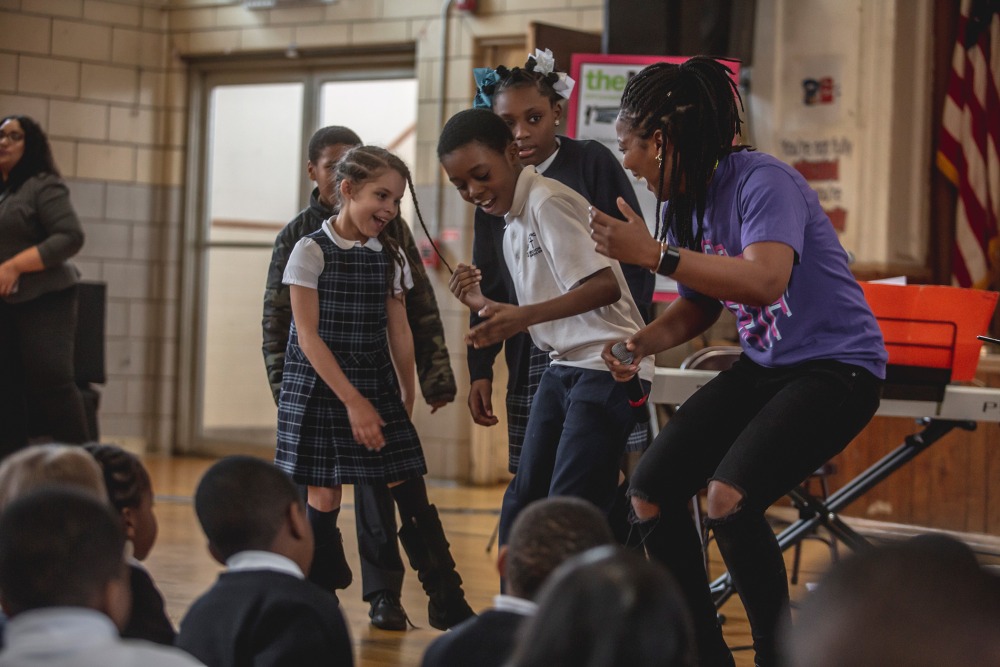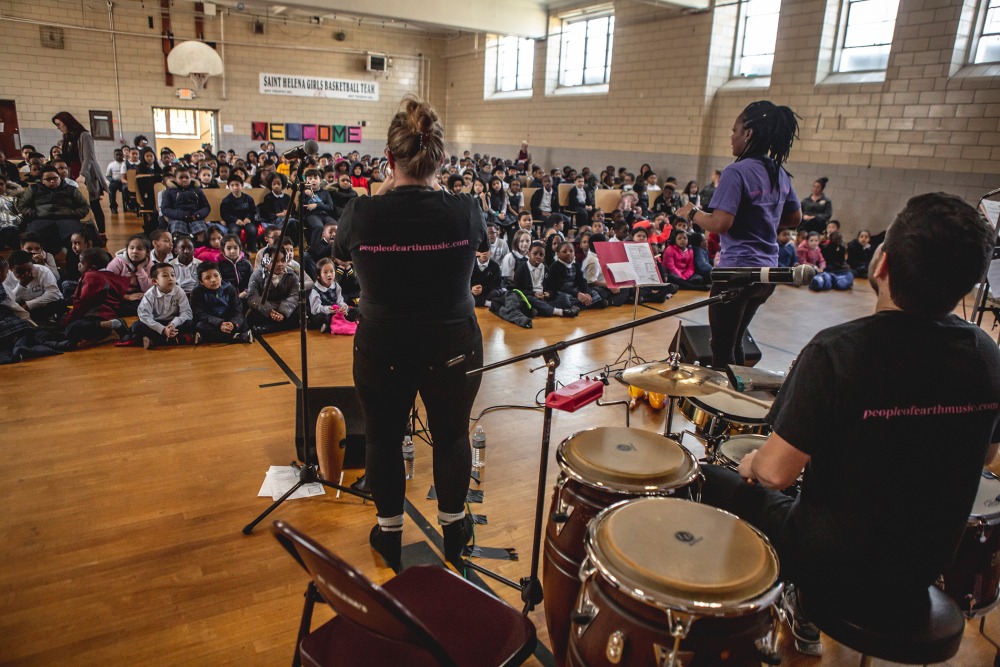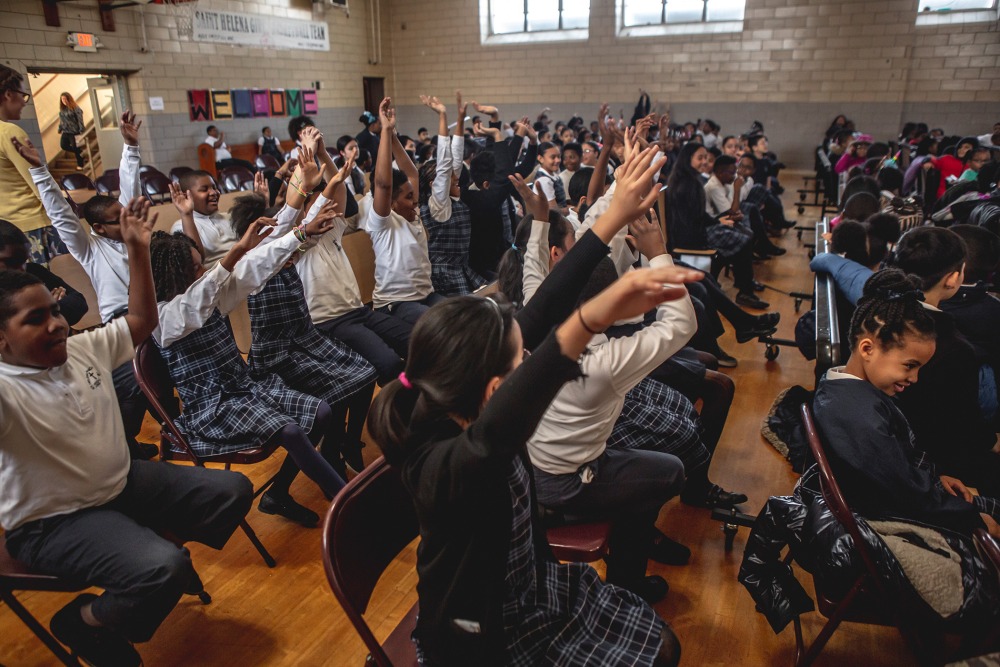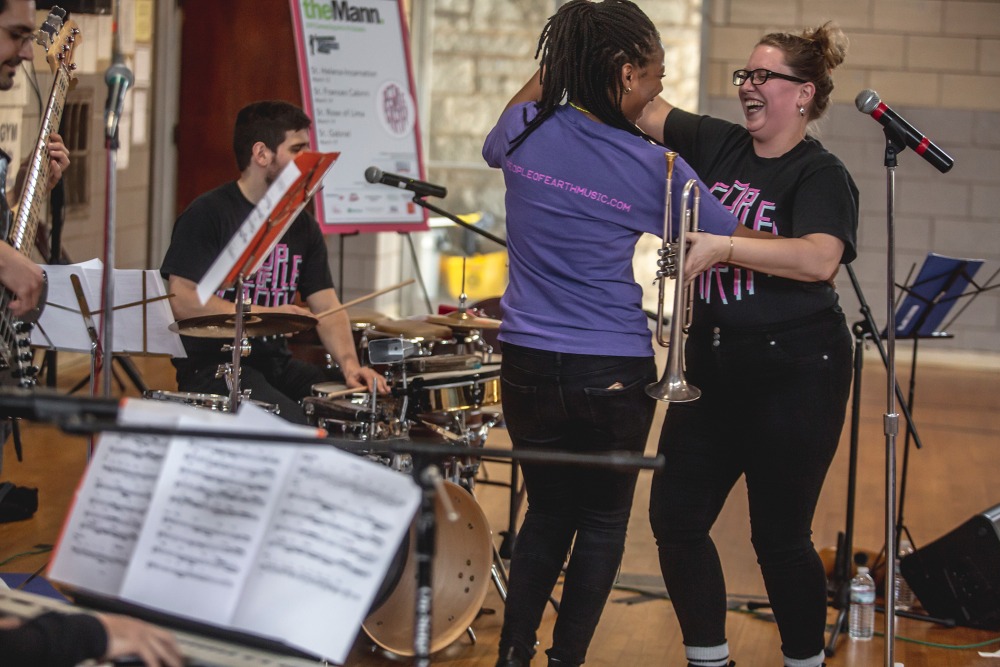 Mann Music Room: Learn LIVE! (formerly known as Connecting-Arts-N-Schools or CANS) is designed to bring performing artists directly into schools for students grades Pre-K – 12. Programs are intended to enhance the in-school curriculum by engaging students and teachers in the arts impactfully. MMR: LIVE! events are held throughout the school year with a focus on neighboring schools in the West Philadelphia community. Events are 60 minutes long and presented free of charge.
The program has served over 69,000 young people since 2003. Previous performances have featured: 
Flamenco Olé!
Gabriele Tefsa-Guma & Dancers
Give and Take Jugglers & Little Circus
Inca Son
Kùlú Mèlé African Dance & Drum Ensemble
Los Bomberos de la Calle
People of Earth
Sharon Katz & The Peace Train
The Rock School for Dance Education
Universal African Dance & Drum Ensemble
Usiloquy Dance Designs
Zen One Dance Collective
2020 Series
Los Bomberos de la Calle
March 11 - 13, 2020
In 2020, Los Bomberos de la Calle was our featured artist. Bomba is one of the traditional musical styles of Puerto Rico. It is the mixture of the three different cultures of the Island: the Spanish, African, and Taino cultures. While Bomba can be used as the generic name for a number of rhythms, its real meaning is about the encounter and creative relationship between dancers, percussionists, and singers. Bomba is a communal activity that still thrives in its traditional centers of Loíza, Santurce, Mayagüez, Ponce, New York City, and now Philadelphia! 
2019 Series
People of Earth
March 12 - 19, 2019
In March 2019, the Mann presented People of Earth as its featured artist for the 2019 Mann Music Room: Learn LIVE! program. People of Earth led students on a journey of Afro-Cuban music engaging with them through interactive song and dance. People of Earth encouraged students to learn more about what makes them unique as we are all people of earth. Through their own elaboration of identity, People of Earth shared stories of their own personal development and the influence music had on their growth. By sharing their love of cultural music at our partner schools, People of Earth imparted the notion of appreciating your history and what makes every individual a uniquely beautiful person of earth.
2018 Series
Klezmer Meets Jazz
April 30 - May 4, 2018
The Mann brought its MMR: LIVE! initiative to its festival partner schools once again with the 2018 presentation of Klezmer Meets Jazz. To date, the program has reached more than 65,000 students citywide through a series of multidisciplinary programs in music, dance, and theatre. Klezmer Meets Jazz explored the side-by-side development of two improvising music and dance traditions: jazz & traditional Jewish klezmer.
For more information on Mann Music Room: Learn LIVE! or to become a participating school, please contact Naomi Gonzalez, Vice President of Education & Community Engagement, at Education@MannCenter.org.