One year after an exciting inaugural-season, the School District of Philadelphia, the Mann Center for the Performing Arts, The Philadelphia Orchestra, and Project 440 return to co-present the second annual All City Orchestra Summer Academy at the Mann! Following the massively successful 2019 ACOSA pilot, young musicians are invited back to take part in the free, two-week summer academy, built to enhance the All City Orchestra program and extend quality rehearsal and performance opportunities into the summer. The goal of this program is to help combat "Summer Slide," a recognized phenomenon of students losing valuable educational gains during extended time away from school. ACOSA aims to address this issue by providing:
Full orchestra rehearsals on The Presser Foundation Stage at the Mann, conducted by Joseph Conyers, Director of All City Orchestra and Executive Director of Project 440
Orchestra sectionals led by School District teachers and guest coaches from The Philadelphia Orchestra
Open rehearsal with The Philadelphia Orchestra to observe how a world-class orchestra prepares for a performance 
Life Skills and Entrepreneurship workshops led by Project 440 teaching artists
Lunch, snacks, and Nutritional Education to learn how to best feed your body and your mind
ACOSA is free and open to all middle and high school orchestra students from the Greater Philadelphia area.
Frequently Asked Questions
ACOSA 2020 will be held Monday - Friday, July 20 – 31, 2020.
 
The final concert date is to be announced.
How many students get in?
While there is not a limit set for the number of students accepted into the program, ACOSA requires the diverse breakdown of instrumentation as is standard to an orchestra.

Our goal is to facilitate an orchestra comprised of 60-80 musicians.
"Summer slide" is the tendency for students, especially those from low-income families, to lose some of the achievement gains they made during the previous school year. Most students lose two months of mathematical skills every summer, and low-income children typically lose another two to three months in reading1. Furthermore, this loss compounds year-after-year, meaning, for every summer without access to educational resources, the achievement gap grows larger and larger between students.
 
Preventing summer slide is most effective when community organizations work together to encourage kids to read, practice their instrument, dribble a basketball, or generally engage with whatever it is they are passionate about2. Utilizing the summer months as a time to stay sharp on a respective skill is paramount to combatting summer slide.
What if I am not a student from the Greater Philadelphia area. Can I still apply?
If you are a student from outside of the Greater Philadelphia area, please give us a call or send us an email. We'd love to learn more about your situation and see if we can help you in becoming an instrumental part of the All City Orchestra Summer Academy.
(215) 546 - 7900
education@manncenter.org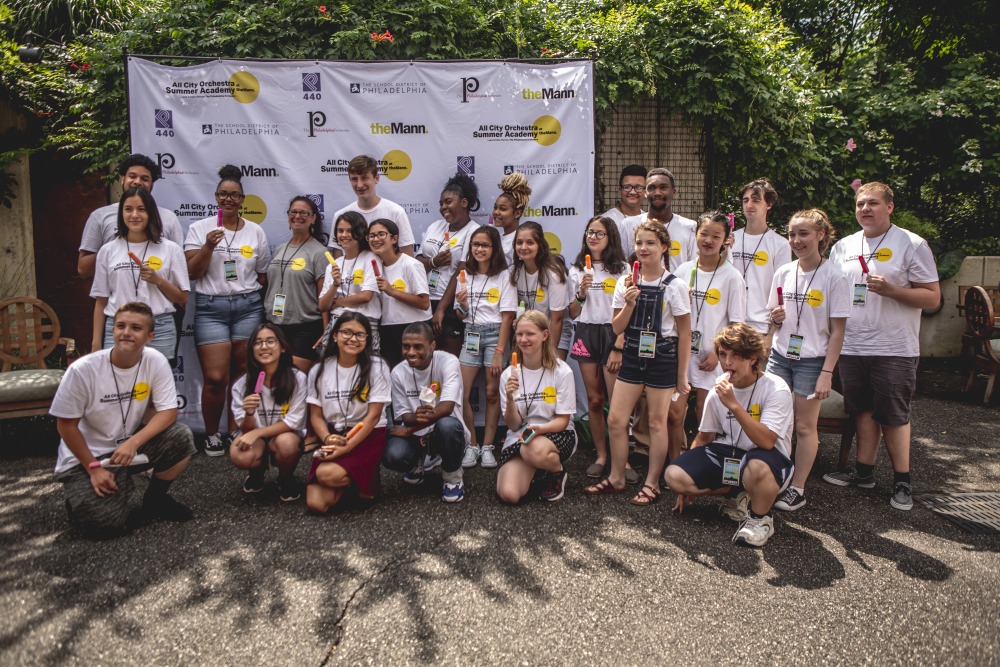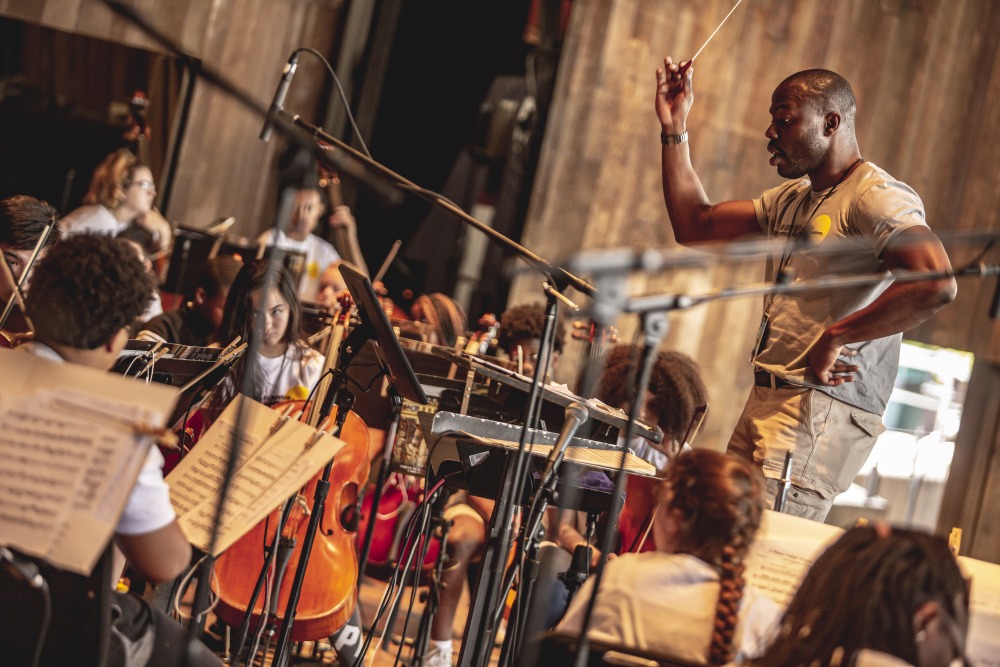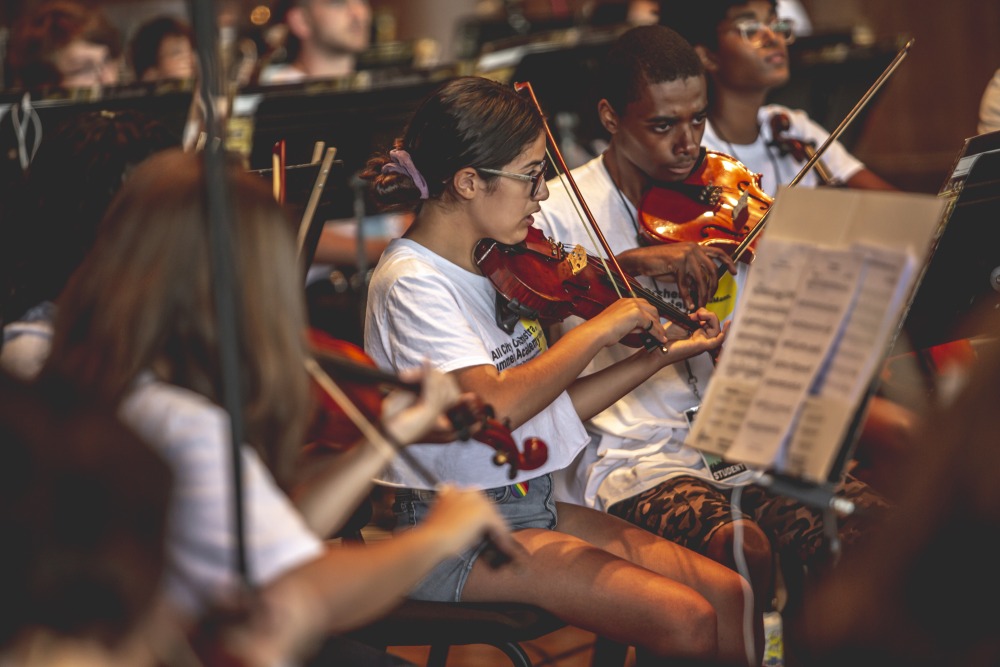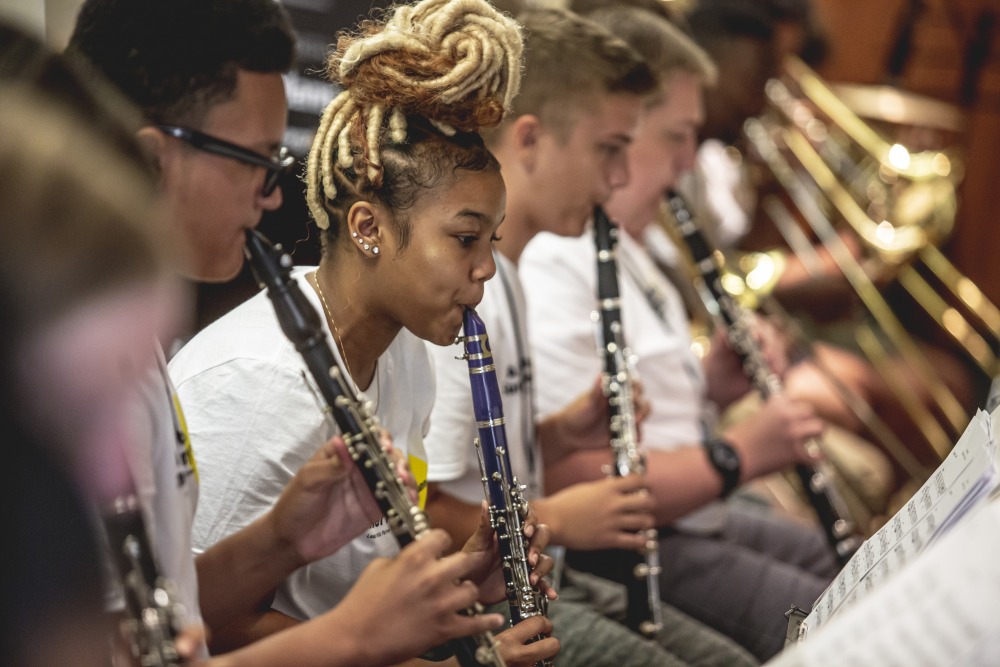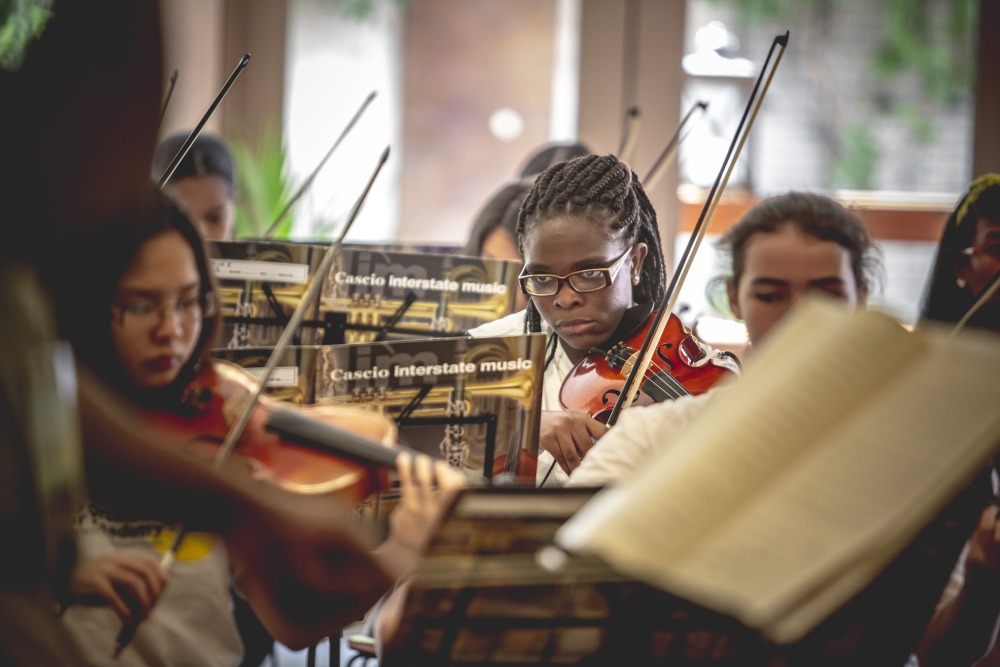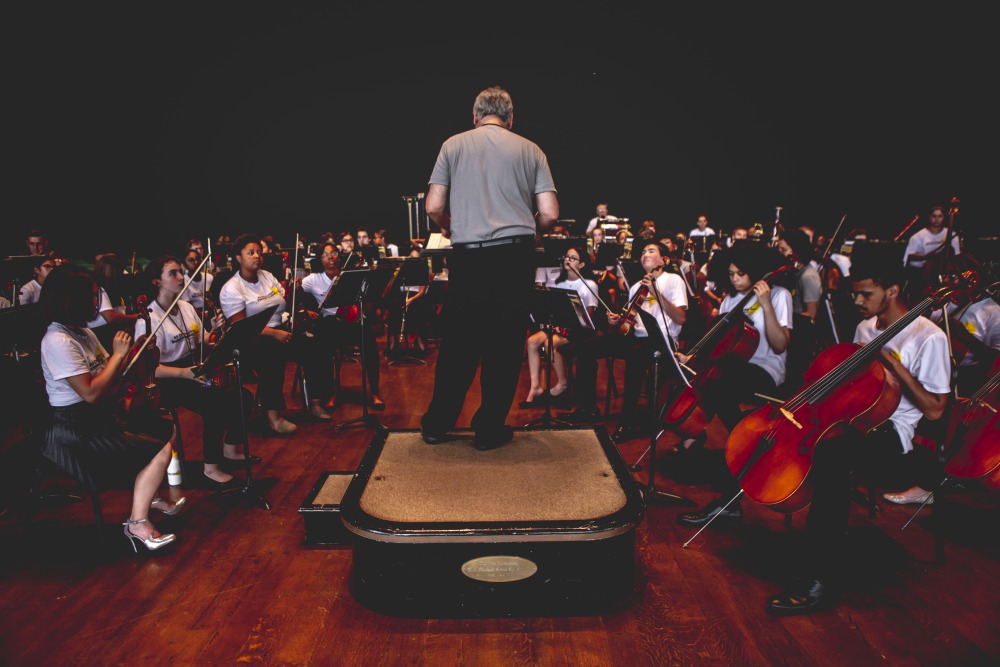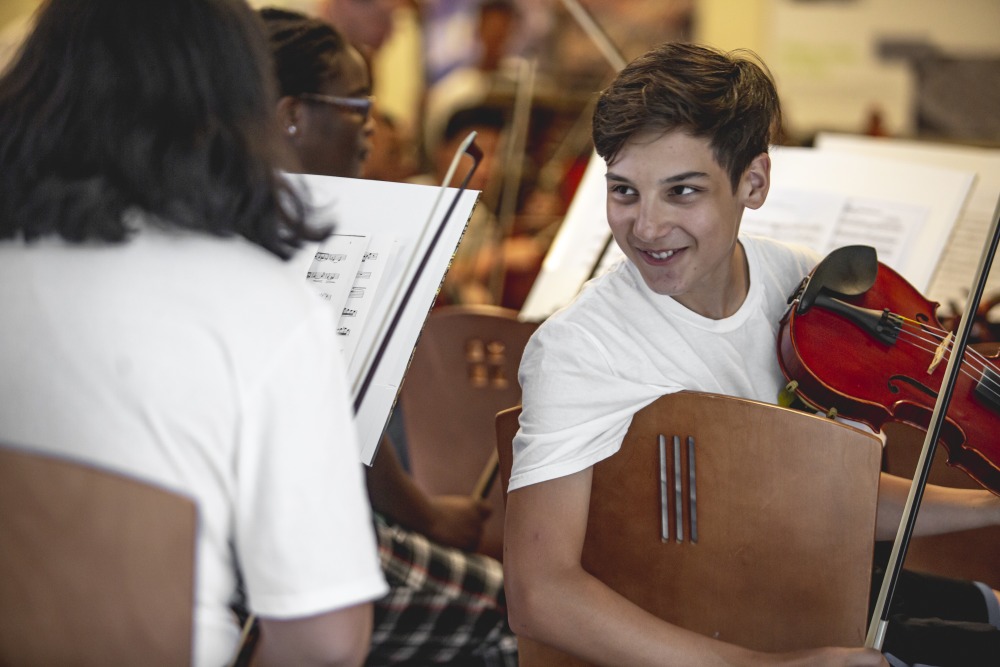 More Information
For more information on the All City Orchestra Summer Academy, please contact Naomi Gonzalez, Vice President of Education & Community Engagement, at Education@MannCenter.org.